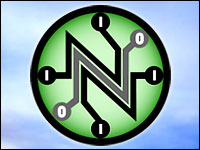 Net neutrality may be anything but after the Federal Communications Commission (FCC) votes Tuesday on the proposal, rumored to contain a controversial "usage-based pricing provision" that could boost service provider bottom lines.
A PowerPoint presentation leaked to Wired Magazine "by a trusted source" reveals two large wireless suppliers — Allot Communications and Openet — showing wireless providers how to charge extra for YouTube, Skype, Netflix, Facebook and other popular Web services.
The leaked presentation is one of many rumors that have reigned on the FCC's proposed rules for months, spawning myriad questions about the commission's regulatory role.
"Does the FCC have the authority to regulate? Do ISPs have the right to selectively grant/allow some traffic? Can ISP's degrade some traffic in favor of their own?" asked Network Computing editor Mike Fratto, who told the E-Commerce Times he "doesn't know" how the FCC will answer.
"The key flashpoint in the debate will be how far the FCC will go in regulating service providers," said Alston & Bird telecommunications attorney MarkMcCarty, who has represented wireless carriers, cable system operators, and telecom equipment manufacturers in class actions, government matters and regulatory disputes.
Questions at the heart of the Net neutrality debate have yet to be answered, McCarty told the E-Commerce Times. "Will the FCC allow some form of paid prioritization where content owners compensate service providers for prioritized network bandwidth? How far will the FCC go in giving service providers discretion to take action to manage capacity on their networks and eliminate harmful uses of bandwidth?"
Not So Neutral
The leaked PowerPoint presentation shows users paying Vodafone two US cents per megabyte to use Facebook; three euros a month for Skype; and $0.50/month to watch YouTube.
Under this scenario, Net neutrality sounds like a ruse. An ISP or wireless carrier such as Vodafone could set up its own competing services at no charge to users, selling ads around the content just like YouTube and Facebook.
"Regarding the PowerPoint leak: People should be aware that there are special interests on both sides of this debate," said Bruce Fenton, president of investment firm Atlantic Financial. "Anyone who thinks that this is simply a battle of free speech-loving advocates and bloggers versus giant corporations is a fool."
Net neutrality was supposed to be about preserving the current pricing model: For one price, users get guaranteed content delivery neutral with respect to the content provider, be it Netflix, Facebook, Google or any other organization.
Adding extra charges is a bad idea, critics claim, because it will warp the way people surf the Web, potentially driving them away from the best services toward lower-price content providers.
Service providers — the extra charge beneficiaries — could become those low-cost or free content providers. Imagine Verizon's hypothetical free version of Google — call it "Voogle." Or Sprint's version of Facebook — call it "Spacebook."
Now imagine how poorly these content providers are likely to perform relative to their well-established, innovation-driven predecessors.
Lobbying and Litigation
Though few details have emerged about the FCC's proposed rules, a commission summary suggests cable and DSL companies could also create so-called "fast and slow lanes" — another form of content price discrimination, critics argue.
To prevent clogged networks, service providers could send bandwidth hogs (say Netflix movies) down the slow lane while fast-tracking their own services (say FanCast movies from service provider Comcast).
With so many thorny issues still swirling, Alston & Bird's McCarty said all sides are likely to leave unhappy.
"Net neutrality proponents will still be seeking full regulation of service providers, and service providers will be challenging limits on their ability to manage their networks in a way that prevents abusive uses of bandwidth," he predicted.
After the vote, both McCarty and Network Computing's Fratto expect more lobbying — and litigation.
"Net neutrality proponents may initiate litigation that would constrain service providers in controversial areas, or seek a wider grant of authority to the FCC from Congress," McCarty said.
Ironically, Net neutrality proponents may only be hurting themselves, Atlantic Financial's Fenton he told the E-Commerce Times. "This debate is yet another example of well-meaning do-gooders being hoodwinked into creating benefits for the very special interests they seek to fight."