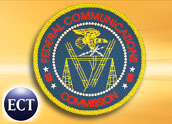 The Federal Communications Commission's proposal to spend US$211 million to help rebuild telecommunications in the wake of Hurricane Katrina is a good stop-gap measure, but it will take a lot more money and a lot more time to restore full communications, one analyst said.
"The American people and our economy depend on effective and efficient communication," Paris Burstyn, director of telecom strategy for Yankee Group, told The E-Commerce Times. "Even the largest corporations are going to be taxed financially in trying to rebuild."
Staggering Damage
BellSouth estimates it will take $400 million to $600 million to rebuild the lost infrastructure, including more than 2.5 million telephone lines in Alabama, Louisiana and Mississippi, although it will take some time to assess the true damage. Sprint estimated another $150 million in damages, including billing relief for hurricane victims.
In addition, more than 1,000 transmission towers were knocked out, and dozens of radio and television stations could not broadcast.
"The amount of damage to infrastructure around the gulf region is staggering," Ken Rehbehn, research director, Current Analysis, told The E-Commerce Times. "In the case of some cell sites, the antennas didn't just blow off — the entire water tower came down."
FCC Chairman Kevin J. Martin wants about $51 million to go to putting cell phones with 300 free minutes in the hands of displaced Gulf Coast residents and to helping reconnect their phones. Health care providers would get about $28 million for their telecommunications services and another $132 million will go toward rebuilding communications at schools and libraries.
The money, if approved by the FCC, would come from the Universal Service Fund. The fund comes from a 10.2 percent charge on all long distance bills.
But does it make sense to just repair or replace what was already there?
Who Needs What
Burstyn said that before any plans for potential upgrades are made, telecoms should do a demographic analysis.
"What is demand for services in those areas? The damage cuts across a wide economic path," he noted. "There's an opportunity to improve, but it's very costly."
First and foremost is the need to get telecommunications up and running.
"It's not just phones," Burstyn said. "It's trains, roads, ships, that all need communications."
Rebuilding presents an opportunity for telecoms to upgrade the infrastructure. In some places, that may make sense. For example, the casinos on the gulf coast require high levels of security and use a lot of bandwidth. In areas of lower demand, companies often recycle older equipment as they upgrade higher demand areas. That will be replaced by newer, higher capacity equipment.
Although improving the infrastructure and offering new services might be nice, the main issue is simply getting communications working again.
"This is not the time or place to trial new technologies for telecoms. The service providers must restore reliable service as fast as possible while facing significant resource limitations in terms of personnel and equipment," Rehbehn said.