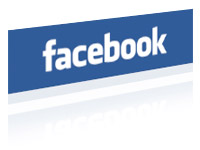 Facebook has agreed to acquire Oculus VR, maker of the Oculus Rift virtual reality gaming hardware.
Facebook will pay around US$2 billion for the company. That figure includes $400 million in cash and 23.1 million shares of Facebook common stock, valued at $1.6 billion based on recent average trading price. There is a provision for an additional $300 million earnout based on performance. The acquisition is expected to close in the second quarter of 2014.
Since its origins as a Kickstarter project in 2012, the Oculus Rift headset has generated strong interest from developers, with more than 75,000 development kit orders. However, Facebook plans to expand Oculus Rift's reach beyond games into verticals such as education, media and communications.
The versatility of virtual reality gives it a strong chance of being the next major social and communications platform after mobile, suggested Facebook.
Staying Independent
Facebook will operate Oculus as an independent company, similar to the way it runs Instagram and WhatsApp. The company will continue development on the Oculus Rift out of its Irvine, Calif., headquarters.
This marks Facebook's second major acquisition of 2014. It paid $19 billion for WhatsApp earlier this year.
The move also comes on the heels of Sony's announcement earlier this month that it was developing its own virtual reality hardware, Project Morpheus, for the PlayStation 4.
The deal could have positive implications for all parties.
"Facebook gets to position itself as being ahead of the curve, and this is especially useful as it almost fell dangerously behind the curve where mobile was concerned," said Steve Bailey, senior games analyst at IHS.
"Oculus Rift has potential access to the resources and userbase of Facebook now — however they choose to progress this, it's a very vague road map indeed," he told the E-Commerce Times.
"Oculus investors will have seen an enormous return on their venture — with the exception of Kickstarter backers, of course, who were never involved in equity purchase in the first place, but who may still feel that a certain unspoken understanding has been invalidated," Bailey noted.
"Facebook investors are likely to see little from this in the short term, as it's a dizzyingly long-term play from Facebook," he said.
'Exit Strategy'
"For Oculus, it's a wonderful exit strategy — probably the best they could hope for," said Lewis Ward, gaming research director at IDC.
"It's positioned Facebook to keep moving up the quality ladder, the experience ladder, in terms of the types of technologies they can deploy their services and games on," he told the E-Commerce Times.
Facebook's move has not been met with favor in all quarters.
Markus "Notch" Persson, the developer whose company Mojang created the phenomenally successful Minecraft, claimed that he was in talks to create a version of his game for Oculus Rift, but pulled the plug because "Facebook creeps me out."
Meanwhile, some of those who backed the Oculus Rift project on Kickstarter are demanding refunds of their pledges.
"Facebook is taking a gamble that VR headsets will be the next major paradigm where consumer devices are concerned," IHS' Bailey said. There are no guarantees that this will be the case, of course."
'Wild Card'
"Half the reason the acquisition is such a wild card is because it centers on a confluence that's a fair stretch into the future," Bailey continued.
"The other half is thanks to Facebook having no history in hardware, nor the specialist side gaming. It has been the operator of a device-agnostic service," he pointed out.
Facebook is not a content developer, publisher or operator, Bailey pointed out. It's "a platform owner whose priorities straddle multiple verticals. Facebook's duty is to users first and gamers second."
While the deal has caused a great deal of interest among onlookers, it seems that there is still quite some way to go before virtual reality, whether as gaming or a multipurpose platform, breaks out of the niche market.
"I think this lends less validity to the VR market than is perhaps being generally attributed," Bailey said.
"We have had cycles of enthusiasm, tangible promise and colorful future-think before in VR — and other prospectively disruptive hardware lines. I'd agree that the concept feels better-fleshed than it has before, but precedents in this marketplace make me feel that we've a distance to go before we can break free of the proof-of-concept stage," he cautioned.
'Niche Product'
"For the foreseeable future, for at least the next five years, I envision virtual reality as a niche product," IDC's Ward suggested.
"My understanding is that the building materials for Oculus Rift and Morpheus is somewhere between $750 to $1,000. Even if they can shave a good chunk of that off in the next two years, once it finally gets commercialized it's still very unlikely to be less than $500," he said.
"Facebook, from my perspective, wants to be global, on as many platforms as possible,and deeply social and deeply personalized," Ward continued. "Oculus is almost the virtual opposite. It is a niche product that is expensive, and I have not seen one piece of social software on it."