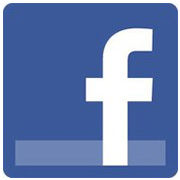 Facebook fans will get the chance to have the social network take over their lock and home screens on certain Android phones as of April 12, thanks to the introduction of the company's Home apps. That prime mobile phone real estate will also serve as comfortable surroundings for advertisements when ads start cycling through Home's Cover Feed.
The company briefly addressed advertising during its Thursday press conference. "We're designing and working on a lot of really high-quality ad units in feeds already," said Facebook product director Adam Mosseri. "We will bring those to Cover Feed, and make sure they are aligned with the aesthetic and quality bar of everything else in Cover Feed."
The ads, however, will not appear during the app's launch. "There's no video posts, there's no group joins, there's no friending stories," Mosseri said. "We wanted to consolidate the amount of work we had to do at launch."
Building a Home
It's likely that Facebook realized that they need to build Home's user base and get it right. If ads are integrated inappropriately, the opportunity to make money could fail.
"Before ads appear on Home, Facebook will need scale," Greg Sterling, principal analyst at Sterling Market Intelligence told the E-Commerce Times. "Assuming widespread adoption, it will have little trouble monetizing Home. There would be significant advertiser demand and the placements could sell at a premium."
Facebook Home will continue to build until the time is right to feed ads into the stream. If done right, the app could make other platforms envious.
"This does open the door to other companies creating their own similar home page experiences," said industry analyst Jeff Kagan. "This could trigger another big wave of competitors with their own home pages."
Home Ad-vantage
Facebook is already working ads, such as sponsored posts, into News Feeds. The company will have to adjust that concept and work on the controls.
"Location, time of day and other variables could be brought to bear on these placements," said Sterling. "The big issue is ad quality and frequency. Too many ads or too random ads will alienate users who regard the homescreen as a 'personal space.'"
Facebook will need to work much harder and be more selective for these ads, he added. Whereas users may currently tolerate numerous or irrelevant ads in the News Feed, "they will quickly be put off by poor quality or too many ads on Home."
Home Privacy
Thanks to its track record, most features that Facebook adds are searched for privacy implications. Cover Feed on the home screen can also mean keeping a closer watch on comments and even location. In developing Home, Facebook kept privacy concerns in mind. The company views the move as an extension of the existing site and mobile activities.
"Facebook collects a variety of information to help optimize the user experience. For example, when Facebook Home is installed on a device, Facebook collects data to understand which apps are on your phone to improve the way those apps are presented," Facebook spokesperson Frederic Wolens told the E-Commerce Times. "The data that we receive through Facebook Home is covered by Facebook's data use policy, which users can view before they activate Facebook Home."
Facebook Home is a bigger version of the app that's already available on Android.
"We are not collecting any new information from Facebook Home beyond the standard Facebook for Android App," said Wolens.
Even with those precautions, "there will be consumer privacy concerns, but as in the past Facebook will probably be able to address or overcome them," said Sterling.
For Facebook Home, less may be better.
"Maintaining scarcity will be important to uphold quality and to command a premium from advertisers," noted Sterling. "This could, if Home becomes big enough, eventually be the equivalent of Super Bowl advertising for mobile."