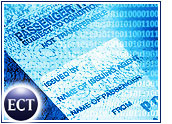 Aiming to expand its business with other travel suppliers, Expedia.com (Nasdaq: EXPE) announced Wednesday that it has launched the Worldwide Travel Exchange (WWTE), a private booking operation that will provide wholesale travel services.
At the outset, WWTE will offer travel suppliers hotel and car rentals, with both negotiated and published rate inventory. The service will add Expedia travel packages in the future, the company said.
Worldwide's first and only customer to this point is American Airlines (NYSE: AMR). American is using WWTE to offer hotel and car booking services to its Web site customers.
Greg Slyngstad, Expedia's senior vice president in charge of destinations, told the E-Commerce Times he expects further announcements of additional WWTE clients throughout the rest of the year.
"[WWTE] helps us grow our volume, and the larger our volume, the better deals we can get from suppliers," Slyngstad said. "We can then pass those deals onto consumers."
Wholesale With A Twist
The new service will act much like a traditional wholesaler, Slyngstad said, and will offer live agent and e-mail support 24 hours a day, seven days a week.
"It's not a huge departure from what we've been doing," said Slyngstad. "We have been doing distribution for other sites for a longtime. The difference is that it's not competitive with anyone else in the travel industry, because we will never be selling travel services directly through the WWTE Web site."
In addition, Slyngstad said most of the hotel deals that are currently being offered through Expedia.com are now available through the American Airlines site.
Tech Heads
Expedia has tackled the competitive online travel space with a focus on its proprietary technology.
Earlier in July, Expedia announced it had struck a deal to have its Internet search technology licensed to more than 20,000 online and offline travel agents around the world.
The initiative, known as ePricing, stems from Expedia's long-standing partnership with Worldspan, an airline-backed reservation system used by travel agents. Expedia and Worldspan have been partners since 1995.
Growth Spurt
Last week, USA Networks (Nasdaq: USAI) announced it is buying a controlling stake in Expedia from Microsoft.
News of the sale came as Expedia said it would beat analyst expectations for fourth-quarter earnings. Bookings on the site more than doubled compared to the previous year, according to the company.
Expedia said it would report net earnings of $12 million to $14 million, or 24 to 29 cents per share, on $78 million in revenue for its fourth fiscal quarter, beating the firm's own earlier estimates and the estimates of analysts. During the same quarter a year ago, Expedia lost $13 million on $37 million in revenue.