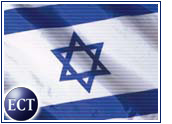 Online brokerage E*Trade (NYSE: ET) announced Tuesday it has launched E*Trade Israel, a Hebrew and English language Web site that will allow Israelis to trade online in the U.S. stock market.
Menlo Park, California-based E*Trade said it believes that its entry into the Israeli online finance sector will "greatly contribute to the market's continued development."
E*Trade Israel is E*Trade's first site in the Middle East, but the company currently operates sites in 11 other countries, including Australia, Denmark and Japan.
Playing the Market
E*Trade Israel customers will be able to trade stocks on all major U.S. stock exchanges, including the New York Stock Exchange, Nasdaq and American Stock Exchange. The company said that it plans to add trading on the Tel Aviv Stock Exchange to the new site later this year.
Israli customers will be able to fund their accounts with both Israeli shekels and U.S. dollars.
"E*Trade is one of the first international online financial services companies to identify Israel's market potential," said Arnon Zahavi, chief executive officer of E*Trade Israel.
E*Trade said that shareholders in E*Trade Israel include Karden Technologies, Jerusalem Global and E*Trade Israel employees and founders.
The Competition
Although E*Trade may be the first U.S.-based online brokerage to take on the online financial services market in Israel, it is not the first to offer Internet investing to Israelis.
The First International Bank of Israel, the country's fourth largest commercial bank, offers Israelis the opportunity to trade online stocks listed on both the Tel Aviv Stock Exchange and the Nasdaq exchange.
A report by the market research firm Taylor Nelson Sofres Teleseker estimated that 20 percent of the 1.27 million Israelis who logged onto the Internet last year made online financial transactions.
Expansion, Diversification
E*Trade has been working hard to differentiate itself from its competition in the past year by expanding both its offerings and its global reach.
In January, the company acquired online mortgage originator LoansDirect.com to serve as "springboard to enter the consumer credit market." More recently, E*Trade opened a brick-and-mortar "superstore" in New York City, and is expanding its alliance with Target by putting more than 1,000 new automated teller machines and 20 additional customer service centers in Target outlets across the United States.
E*Trade reported a net loss for the quarter ended March 31st of US$7.2 million, or 2 cents per share, compared with a loss of $25.5 million, or 9 cents, a year earlier.