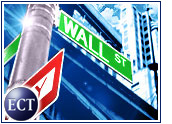 Software e-tailer Egghead.com (Nasdaq: EGGS) said Monday it will conduct a reverse stock split designed to boost the profile of its lagging stock, keep it trading on the Nasdaq exchange and help the company raise additional cash in the future.
Menlo Park, California-based Egghead, which began life as a brick-and-mortar software chain but is now a pure-play Web retailer, said it will trade one new share of stock for between 5 and 10 existing shares.
"This action is part of a strategic plan to enhance our appeal to a wider audience of potential investors and help us attract additional capital," Egghead president and chief executive officer Jeff Sheahan said. "In addition, we believe it will reduce the risk of a potential Nasdaq delisting."
Egghead has already proven its ability to land financing in a difficult market. In March, shortly after paring its workforce by 12 percent, Egghead received a US$20 million line of credit from IBM Global Financial.
At the time, company executives said the money should be enough to last the software e-tailer to profitability. However, Egghead said Monday that it has hired Roth Capital Partners, LLC to help it locate additional capital from the private equity markets.
Delisting Looms?
Egghead stock has traded below the US$1 level for several weeks, placing it in danger of being kicked off the Nasdaq exchange.
Analysts note that Nasdaq delisting has spelled doom for several e-tailers, because it makes raising large sums of capital from the public markets nearly impossible.
Currently, Internet e-tailer Buy.com is working to avoid a delisting from the Nasdaq. The Aliso Viejo, California-based company said it has requested a formal hearing to fight the noticeof delisting.
Shift in Focus
Egghead made headlines in 1998 when it closed its 84 brick-and-mortar retail stores to become a Web-only business. More recently, the company has shifted its focus away from selling to consumers. Instead, Egghead is targeting the small- and mid-sized business marketplace.
The company has also been reducing its workforce. In addition to the 77 peoplelaid off in March, another 178 were let go in early April.
Egghead has also moved all but its senior executives to Vancouver, Washington, exiting the pricey Silicon Valley area, where it had set up shop to be near the epicenter of the tech boom and close to venture capital outlets.
Tough Start
The year 2001 got off to a rocky start for Egghead, which revealed that as many as 3 million credit-card numbers in its database had been exposed during a December hack attack. However, Egghead later said that the numbers exposed were not used fraudulently.
In late May, Egghead sold its remaining stake in Onsale Japan, a joint venture it had launched with Softbank. That deal included the forgiving of a $2 million loan, and came after Egghead sold half of its original stake in Onsale to Indigo Corporation for what Egghead said was a 100 percent profit.