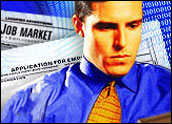 E-tail giant Egghead.com (Nasdaq: EGGS) announced late Thursday that it will be moving approximately 20 percent of its staff from Silicon Valley to Vancouver, Washington over the next several months.
The Menlo Park, California-based company said the move is part of a plan to reach profitability by the end of next year.
"In recent months we have stressed our focus on profitability. Increasing efficiency and reducing costs are critical to our success," said Egghead.com president Jeff Sheahan.
For the second quarter, Egghead.com had revenues of $126 million (US$) and lost $17.7 million.
Leaving Town
The move comes just days after online drugstore PlanetRx announced it was pulling up stakes from Silicon Valley and moving its headquarters to Memphis, Tennessee, where it operates a distribution center. Like Egghead.com, PlanetRx cited financial reasons for leaving the Valley.
Egghead.com plans to relocate roughly 46 of the 220 jobs at Menlo Park to its Vancouver location. Some employees will be offered relocation packages, while others will be given financial incentives to stay with the company.
Moving to Vancouver will be Egghead.com's engineering, technical operations, accounts payable, loss prevention and inventory accounting functions. The company said the move allows for the elimination of functional redundancies.
Egghead.com stresses that it will not be cutting jobs in the move. In fact, the company says it plans to add approximately 250 new employees in Vancouver over the next six to nine months, primarily in its outbound telesales force.
Living Large
Soaring employment costs and the scarcity of qualified employees were cited by Egghead as primary reasons for moving some of its jobs to Washington. The company hopes that moving certain key jobs out of Silicon Valley will make it easier to recruit and retain employees, as well as reduce costs.
"Retaining star employees can be very difficult in Silicon Valley, especially in accounting and engineering functions," said Bill Skinner, vice president of human resources for Egghead.com.
Skinner added, "In Vancouver, competition with other employers is less of an issue, there tends to be less turnover and the cost of living is considerably lower. As a result, we believe we can attract and retain high quality employees while reducing our overall operating expenses."
Paying the Piper
Silicon Valley employees also demand more money because of the high cost of living. Statistics available at BestPlaces.net show that the cost of living index is 156.2 in Menlo Park and only 107.3 in Vancouver. The U.S. average is 100.
Housing is also more expensive; the average cost of a house in Menlo Park is $325,000, while in Vancouver that figure is $155,000.
In addition, there are fewer potential employees in Silicon Valley than in Vancouver. Menlo Park's unemployment rate was just 1.5 percent in July, compared to 4.7 percent in Vancouver.