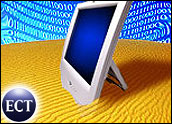 Business-to-business (B2B) site Egarden.com has closed, its parent company U.S. Home & Garden (Nasdaq: USHG) announced Wednesday.
"The decision to discontinue the operations of Egarden's lawn and garden Web site, although a difficult one, was necessary given the challenging market conditions confronted by many e-commerce businesses today and the unlikely achievement of operational breakeven or profitability in the near future," U.S. Home & Garden chairman and chief executive officer Robert Kassel said.
The company said that Egarden would keep a skeleton staff to maintain the infrastructure of the site, while U.S. Home & Garden evaluates strategic alternatives, including a sale, a merger or an alliance.
Financial Drain
Egarden grew from U.S. Home & Garden's May 1999 acquisition of E*garden into a B2B marketplace for buyers and sellers of lawn and garden products.
U.S. Home & Garden currently owns about 80 percent of the company, with the remainder owned by Egarden management and angel investors who poured $5 million into the site in March 2000.
Ultimately, despite partnering with a variety of lawn and garden companies, including Ace Hardware, Orgill, and Proflowers, Egarden proved to be a drain on U.S. Home and Garden's balance sheet.
No Growth
U.S. Home & Garden reported Monday that its after-tax expense associated with Egarden for the third quarter of fiscal year 2001, which ended March 31st, was $1.6 million.
For the first nine months of the company's fiscal year, the loss associated with Egarden was $3.5 million, up from a $2.2 million expense for the comparable period in fiscal 2000.
However, U.S. Home and Garden had said that by July, the start of its fiscal year 2002, Egarden would not continue to adversely impact its balance sheet or income statement.
Barren Ground
Egarden is the latest garden sector dot-com for which the Internet has proven barren. In January, Garden.com sold its major assets to Walmart.com and the parent firm of gardening company W. Atlee Burpee & Co. for a total of $4.43 million.
Although it had been in business for nearly five years and attracted 1 million members during that time, Garden.com was forced to put its assets up for sale and lay off its entire workforce in mid-November, after struggling for months to secure additional funding or locate a buyer.
Net Garden
Gardeners looking to log on and buy seeds, plants and gardening supplies can still choose from a variety of e-tailers, including Gardenpatio.com and Seedman.com.
The other option is to log onto the site of a multichannel retailer such as Burpee.com, the seed catalog company, which operates its own site and is the ultimate destination of visitors to the Garden.com address. Walmart.com also sells gardening supplies through its own site.