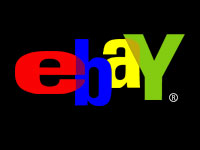 In the wake of widespread complaints about fee increases on sellers, eBay has said it will reduce some of the charges and boost customer service in the U.S. and Canada. However, the online auction giant is standing firm on its move to hike Final Value fees on inventory format listings and Store subscription fees.
It is unclear if threats from the competition or user complaints spurred eBay to action.
One thing is certain: eBay sellers were up in arms over the online auction giant's plan to raise the monthly fee it charges to sellers by 60 percent. That price hike is still scheduled to take effect at midnight on February 18.
Olive Branch
That basic eBay Store subscription will be raised from US$9.95 to $15.95 per month. Sellers will also pay a Final Value fee of 8 percent of the closing value for sales up to $25. Fees range as high as 16 percent for higher value items.
Analysts said they are not surprised that eBay is extending an olive branch to its members and said other companies should learn a valuable e-lesson from eBay's experience.
In announcing the fee cuts and improved customer service yesterday, eBay North America President Bill Cobb said in a message posted on eBay's site and e-mailed to its members: "We know pricing is a critical issue for our sellers. While we stand behind our decision to increase final value fees on Store Inventory Format listings — because they make sense for items that list with insertion fees of two cents — I know this increase has been difficult for some of our sellers."
Cobb said the company will "reward" its Store sellers with a $15.95 credit — the new, higher cost of a basic Stores subscription — in May. The credit is available to all sellers who operate an eBay Store for the month of April.
More immediately, in an effort to include all eBay sellers, eBay.com and eBay.ca will lower the minimum insertion fees as of today for auction-style listings, fixed price categories, motors and non-capital equipment categories from 30 cents to 25 cents.
EBay is also expanding its phone support. Currently phone support isavailable only to Silver, Gold, Platinum and Titanium PowerSellers. Starting April 1, all eBay Stores owners also will have access to phone support.
'Real' Customer Support
Within 90 days, Cobb said, eBay will shut down most of its automated e-mail responses so users will get "real" responses from customer service agents instead of canned answers.
Jupiter Research retail analyst Patti Freeman Evans told the E-Commerce Times she is not surprised that eBay has reacted with financial concessions because the online auctioneer has made a practice of responding to community feedback.
"What surprised me was the way eBay originally communicated the price increases. The company could have softened the way they communicated," Evans said. "Or they could have rolled out the price increases over time so that it was easier for the small businesses to accommodate."
Evans said increasing live customer help is a significant investment thatcould even benefit smaller sellers enough to offset the price increases with additional sales volume.
"We've found in our research that the presence of live customer servicemakes consumers feel better about the place they are shopping and more likely to come back," Evans said.
Online Auction Soap Opera
The concessions come about a loud outcry about the price hikes. Also, online auction newcomer Overstock.com made overt moves to leverage eBay's community strife in late January. Overstock threw down the gauntlet by reducing its listing fees 52 percent in the wake of eBay announcing its price hikes.
The strategy saw fast fruit. Overstock.com reported a 50 percent surge in auction listings in the five days after eBay's initial announcement.Meanwhile, Overstock is offering each person who visits or registers with its auction service on the day eBay's new fee structure takes effect a $10 credit toward listing fees.
Still, Evans said eBay became a dominant force in the online auction market by paying attention to the needs of its community. Thus, the price concessions are more likely a response to the community's outcry than a response to competitive forces, she said.
What can eBay and other e-commerce sites that charge fees learn from eBay's experience?
"Nobody wants to pay more than they are paying," Evans said. "A price increase is always going to be painful. It's sort of like laying people off. I don't know if anybody has figured out a good way to do it. But companies need to think strategically and communicate to their consumers the value and benefit of what they are getting in exchange for the price increases."