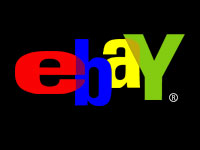 Bidding to stoke sales in some of the biggest ticket items on its sprawling auction site, eBay has announced a deal to extend direct financing to buyers of automobiles on eBay Motors through Web-based firm E-Loan.
Financial terms of the partnership were not disclosed, and for the time being, the pact appears to be limited to sales made through eBay Motors, where E-Loan will run the eBay Motors Auto Loan Center. EBay also sells other big-ticket items, including property.
The deal will streamline the process of applying for financing for vehicle purchases, with E-Loan saying that the application process can be completed in five minutes, a decision is rendered often within 15 minutes, and the loan can be secured within 24 hours. No in-person inspections or appraisals will be required.
Speed the Key
Loan offers are determined by the make, model and year of the car being purchased, as well as other factors. Those who secure loans will receive an E-Loan PowerCheck they can forward to car dealers or private sellers to complete the purchase.
E-Loan President Mark Lefanowicz said the speed of the process is important. "When you consider that a vehicle is sold nearly every minute on eBay Motors, the need for an efficient financing option is critical," he said.
EBay Motors had sales worth just over US$11 billion in 2004, eBay said in its earnings report last week, selling an average of one vehicle every minute.
E-Loan, meanwhile, enjoyed a huge boost from the news of the agreement, with its shares up more than 30 percent in early trading today.
What impact the move would have on eBay was harder for analysts and investors to judge. EBay Motors has long had other financing options available to buyers.
Selling more bigger-ticket items has always been part of eBay's long-term goals and is seen as a key, along with overseas growth, to enabling the company to keep pace with the ambitious goals for revenue expansion it has set for itself.
Streamlining the loan process could be a boost to sales on eBay Motors, particularly if would-be sales are falling through because buyers are unable to obtain financing in a timely manner. The requirement that many banks have for in-person inspections or appraisals could be a hurdle for some, since eBay sellers and buyers might be a continent apart.
Quick Close
The speed of closing sales on eBay — which has only been enhanced in other areas with the tighter integration of PayPal — is a key feature for both buyers and sellers.
"Customers like the ease of making purchase on eBay," Forrester Research analyst Carrie Johnson said. She added that sellers like that the quick close makes it less likely that buyers will back out of purchases they've agreed to make. "That probably happens more often on big-ticket items."
If eBay is able to increase the closing rate on those larger purchases by even a couple percentage points, it could mean a sizeable increase in revenue.
EBay Motors already ranks as the top vehicle-sales site on the Web in terms of total sales volume, but eBay might believe there's room for growth in that area by addressing the financing question.
That same model might apply to other big-ticket items, including real estate, where eBay has made a recent push with its acquisition of Rent.com and its minority stake in the Craigslist family of sites.
Meanwhile, the auction giant is still reeling from its disappointing earnings report and forecast last week, which brought about a rash of analyst downgrades. Two Wall Street firms have since upgraded eBay shares, saying they are worth buying at their current levels. The stock is trading at $15 per share less than it was a week ago.
Fee Hike, Overstock.com Moves
EBay has also had its hands full with disgruntled members upset over a recent listing fee hike and competitive incursions from the likes of Overstock.com, which reduced its listing prices in a bid to attract eBay sellers to its site.
Separately, eBay announced to its members that it would roll out a feature that enables auction-style bids to be placed on fixed-price sales items. The feature will enable would-be buyers to make offers below the fixed asking price on many items, though the seller will retain the right to reject bids deemed too low.