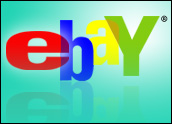 In one of the largest instances to date of widespread big-rigging on auction site eBay, eight sellers have been ordered to pay US$90,000 in fines and restitution after admitting to engaging in practices that artificially drove up the prices of their auctions.
The sellers began to pay restitution to buyers who ended up paying more than they needed to buy various items, including paintings and an SUV, on the auction site.
New York State Attorney General Eliot Spitzer, who oversaw the prosecution of the cases in state court, said more than 120 eBay buyers are in line to receive restitution as a result of the settlement of three cases.
Spitzer said eBay cooperated with the investigations. His office said that the cases stemmed from specific complaints lodged in the state and that no effort was made to determine the extent of such bid-rigging on eBay or other Web sites.
Hundreds of Auctions Involved
Three defendants were found guilty of criminal charges and will pay restitution and fines as a result of their sentences, Spitzer said. The rest of the cases were settled through civil agreements.
In the criminal case, a former New York state auction gallery owner and two of his former employees all pleaded guilty to charges of attempted combination in restraint of trade. The ringleader's bill for fines and restitution is expected to top $50,000.
The criminal cases stemmed from some 1,100 auctions in which the three men bid on each others' items to drive up prices over a five-year period, using a host of different eBay user names to do so.
The civil cases involved lower-priced items such as sports memorabilia and fewer overall auction bids.
All of the cases involved sellers in New York state.
An EBay spokesman said the company relies heavily on its members to report suspicious activity such as bid-rigging and notes that the site has strict bidding rules.
Still, the nature of Web bidding does make it difficult for a buyer to know with certainty that he's bidding against another would-be buyer. Meanwhile, the timing of the rigging revelations is difficult for eBay, which just finished trying to make amends to its user base for glitches in its PayPal online payment system last month.
Risky Factors
EBay is aware of the danger of having its auction platform being seen as unsafe or risky. In its quarterly reports filed with the Securities and Exchange Commission, it notes news coverage of such woes among the risk factors it faces.
"Negative publicity generated as a result of fraudulent or deceptive conduct by users of our eBay and PayPal services is increasing, and such publicity could damage our reputation, reduce our ability to attract new users and diminish the value of our brand name," the company wrote.
The good news for eBay, however, is that it has few competitors who can woo customers away and even fewer who can offer the same reach and as advanced a technological platform.
Piper Jaffray analyst Safa Rashtchy noted that eBay has bounced back from other woes and missteps in the past, including a stretch when the Web site was besieged by lengthy outages and the recent downtime for PayPal, which reportedly cost some sellers to lose money.
While eBay does have the advantage of having a captive audience to some extent, the company also recognizes that the so-called eBay community is its lifeblood, Raschtchy added. In fact, he said he believes that despite recent glitches, the PayPal unit is poised to help eBay drive profits and revenues higher in coming quarters.
"As a company, they continue to execute even when faced with obstacles," he said.
News of the ring's breakup didn't damage eBay shares, which traded higher despite a flat overall market. EBay shares, in fact, were up 3 percent by midday and broke through the $100 level.