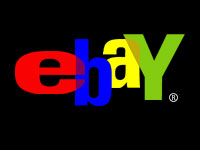 Normally a Wall Street darling, eBay finds itself in the rare position of disappointing analysts and investors with its fourth quarter earnings report and its forecast for 2005 — and this at the same time it faces a rare competitive threat.
Investors responded by sending eBay shares lower by more than 20 percent in early trading today. Even a two-for-one stock split announced in conjunction with the earnings didn't help stem the losses.
EBay said profits rose 44 percent in the fourth quarter to US$205.4 million, while revenue was up 30-plus percent to $935.8 million, from $648.4 million in the fourth quarter of 2003. However, the profit target was below forecasts.
Advertising Expense
CEO Meg Whitman said eBay spent more than it had planned on advertising after a slow start to the holiday shopping season in key markets, including the U.S.
"EBay's long-term promise is extraordinary, with many exciting chapters to come," Whitman said. The report did have some good news: The number of items listed for sale hit a record of 404.6 million in the quarter, for instance.
However, eBay also lowered its forecast for the current quarter and the entire year to below Wall Street projections, and within hours a host of research firms had downgraded eBay's stock, which had seen a strong run-up amid renewed interest in Internet plays. EBay said it now expects revenue of $4.25 billion to $4.35 billion in 2005.
Signs of Weakness?
Most analysts say eBay will likely meet the lowered targets, but say that some adjustment of the company's stock price might be in order as well. In some ways, eBay might have spoiled investors and analysts by repeatedly surpassing targets, which might have led to undue optimism among stock buyers.
Still, some analysts say that when viewed in the context of other recent developments, the results might portend the first signs of some cracks in the armor of the venerable auction house.
Heading into the report, eBay users, especially sellers, were already bucking against planned increases in subscription fees for running eBay Stores. Also, competitors, including Overstock.com, are attempting to use that anger against eBay, dropping their own listing fees and touting the site as a viable alternative to eBay's massive community of buyers and sellers.
EBay sellers have long been notorious for grousing about changes at the auction site, especially when it comes to raising fees, but many also say that few viable alternatives exist that provide the same audience size as eBay.
Overstock.com Challenge
That might be slowly starting to change. Overstock.com said just this week that it saw its auction listings rise 50 percent after eBay announced fee hikes of as much as 60 percent earlier this month. Also, Amazon.com continues to offer used-good sellers prime billing alongside new item listings on its site.
Forrester Research analyst Carrie Johnson said Amazon represents the more immediate threat because of its sheer size and also because of its best-in-class rankings for customer service. While eBay has long been seen as taking the best care of its sellers, others are recognizing the importance of catering to that market.
"Amazon and eBay are doing the same thing: creating marketplaces that can sell everything to everyone," Johnson said. The one clear advantage eBay enjoys is the way it "provides a sense of community."
For its part, Overstock appears to hope to be able to attract sellers with its pricing model.
Taking Steps
In addition to expanding overseas, eBay has shown some signs of having additional expansion plans in mind in established markets. Last year it purchased a 25 percent stake in Craigslist, which offers free and low-cost classified listings and has given newspaper classified sections a run for their money in some markets. Also, it later bought Rent.com for $415 million.
Those moves seem to take eBay more toward the real estate and other services realms, while it has had some difficulty gaining traction in some of the bigger-ticket items, such as cars, that it had hoped would enable it to sustain the rapid growth rates it enjoyed earlier in its evolution.
However, eBay is unlikely to do anything to knowingly risk losing any significant portion of its user base, Jupiter Research Vice President David Schatsky said.
"They saw a gap between what they were collecting for fees and what they could collect without alienating their best sellers," he said. EBay is aware that competitors are lurking and won't knowingly make moves that push sellers away. "Most Power Sellers aren't going to make any drastic changes for a few dollars a month." Still, he acknowledged that some might be more likely to begin exploring alternative sales venues.