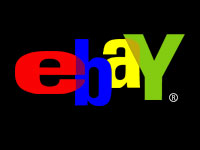 EBay sellers are up in arms over the online auction giant's plan to raise the monthly fee it charges sellers by 60 percent. EBay notified sellers about the pending increase via e-mail on Wednesday.
Effective midnight on February 18, the fee for the basic eBay Store subscription will be raised from US$9.95 to $15.95 per month. The Final Value Fee, the percentage that eBay takes off the closing price, is also going up. Sellers will pay 8 percent of the closing value for sales up to $25. Fees range as high as 16 percent for higher value items.
All Around Increases
"It seems as though the larger eBay becomes, the more greedy they become," Lynette McDonald, a seller since 2001, told the Associated Press. "This site used to be a place where one could get a good deal. Now that the starting prices on goods are higher to accommodate the growing fees incurred, there are no more deals to be had."
EBay executives could not immediately be reached for comment.
All sellers will pay from $.25 to $.35 per listing more to post merchandise on eBay.com and eBay Motors. The e-mail said, "We will also be increasing the size of the gallery image on search and listings pages by 56 percent. This will make it easier for buyers to see details of the item before clicking into the listing."
EBay is also boosting its "Buy It Now" fees, abandoning the flat rate fee. Instead, it will charge based on the price of the listed item. The 10-Day Duration fee is also going up.
EBay Instructor Speaks Out
Janelle Elms, an eBay university instructor, store subscriber, and author of eBay Your Business, told the E-Commerce Times that she is mortified about the response from her fellow sellers in the eBay community.
"I can't believe all these people would literally cut off their nose to spite their face by leaving eBay to go to some other channel," Elms said. "If you had a store in the mall, they would raise your rent, and you are not going to have a big protest outside your store when they do. It's just part of doing business."
EBay shares fell $4.12 to close at $103.13 on the Nasdaq Stock Market. Its shares were at a 52-week high of $118.42 in December.