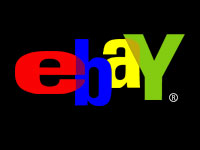 EBay has expressed "outrage" over the arrest of the chief executive of its operations in India because a user of its shopping and auction portal, Baazee.com, listed a controversial pornographic video clip.
EBay said in a statement that it was "outraged" that Avnish Bajaj, an Indian-born U.S. citizen who had voluntarily traveled to New Delhi to further cooperate with the police on the case, was arrested Friday and is being held in judicial custody without bail until December 24. EBay said the arrest was unexpected and completely unwarranted.
"The information we have provided has allowed the police to locate and arrest the seller," eBay said in a statement. "It is unfortunate that local law enforcement has chosen to misdirect its energies towards Mr. Bajaj. EBay is working to secure Mr. Bajaj's release from jail as soon as possible."
Online Community Affect
The video clip itself was not shown on the Web site; the seller offered to e-mail the clip to buyers directly. The listing violated Baazee.com's policies and user agreement and was removed from the site once it was discovered.
"This is really going to hurt the online Indian community," Toronto-based attorney Javad Heydary, editor of Lawsof.com, told the E-Commerce Times.
He said: "After hearing this, I would tell my clients who want to go to India to be careful. Regardless of the facts of the case, it sends a bad message to online companies who are either doing business in India or who are looking to do business in India, especially since the eBay officials were cooperating with officials."
Heydary explained that auction companies could be liable for listing illegal products and services on their portal — if they don't take reasonable action to cooperate with authorities once the breach is discovered.
French Case
"Are there laws in India that prohibit auctions of such items? That could be a key point," Heydary said. "If Indian laws say you can't auction such items and you do, then you've clearly broken the law. If there is no such law, then one shouldn't be prosecuted for breaking non-existent laws."
Heydary said this situation reminds him of the Yahoo case in France, in which a French court ruling set what he called a dangerous precedent for speech and commerce online. That November 2000 ruling ordered Yahoo to block French users from accessing auctions of Nazi paraphernalia and other items that were hosted on Yahoo's U.S.-based servers.
EBay reports that Baazee.com's operations in India have not been affected.