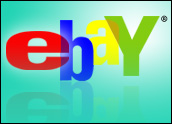 EBay will buy comparison shopping and search Web site Shopping.com for US$620 million, the auction giant's largest acquisition in nearly three years and one that positions it to compete against Yahoo, Google, Amazon.com and others in the quest to help online shoppers quickly find their e-commerce quarry.
EBay said the purchase would give it and its merchants access to new buyers and be especially fruitful for those who sell seasonal merchandise.
EBay listings will be added to the array of product selections already generated by the Shopping.com search tool, with auction and fixed-price listings appearing alongside the offerings of existing Shopping.com merchants.
More Opportunities
The purchase of Shopping.com actually gives eBay control of what was until recently two distinct companies. In May of 2003, Shopping.com bought Epinions, the online product rating site that provides the type of customer-written product reviews that have been wildly popular on Amazon.
"The acquisition of Shopping.com will allow us to provide even more opportunities for our sellers," said Bill Cobb, president, eBay North America. "Shopping.com's comparison technology simplifies the online shopping experience, and the Epinions' community of reviewers is a great match with our own."
Shopping.com CEO Lorrie Norrington said eBay would provide her site's shoppers "greater convenience and comprehensiveness and will help our merchants increase sales."
"This partnership will allow Shopping.com to accelerate our vision to dramatically improve the way people shop and sell online," she added.
Long History
The current Shopping.com is actually the second go-around for the company of the same name. The original was born as part of the AltaVista family of Web sites and was shuttered in 2001.
The new version moved into the comparison shopping space under the name Dealtime and changed its name to Shopping.com in September of 2003. It went public last year
Analysts will be watching closely to see how eBay integrates the Shopping.com purchase after the deal closes, which is expected to happen in the third quarter. EBay's merchants will likely be doing the same. EBay's sellers have been known to be openly critical of some of the auction site's moves, especially those that involve changes to the status quo.
However, even though those sellers will have their listings competing now with those from Shopping.com's merchant stable, they will also have their goods up for sale exposed to a much broader audience. EBay said it plans to operate Shopping.com as a separate business, maintaining its own corporate headquarters and employee base for the time being.
Standalone Sites
Forrester Research analyst Carrie Johnson said although use of comparison-shopping sites such as Shopping.com and PriceGrabber has risen recently, standalone sites face an uphill battle against the likes of Google, whose shopping site Froogle has been in "beta" form for some two years now, and Yahoo Shopping.
Johnson told the E-Commerce Times that shopping sites rely heavily on partnerships with portals and other sites to direct traffic to them. In other words, users weren't thinking of them first when they began shopping for items online.
Users of comparison shopping sites are a desirable online demographic, often willing to spend more to get higher-quality, better-reviewed merchandise. Still, "a wave of consolidation was likely, given the number of players and their reliance on portals for positioning," Johnson said.
Expanding Its Reach
Analysts have been warning that eBay needs to find ways to boost buyer traffic to its auction and fixed-price sales in order to continue the type of strong sales and profit growth to which investors had become accustomed.
In part to drive that traffic and in part to be more diversified going forward, eBay has been active in making purchases in recent times, but most have been smaller in scale. EBay purchased a partial stake in Craigslist and also bought real estate site Rent.com for $415 million last December.
It has also made overseas moves as it beefs up its international exposure, but the Shopping.com buy represents its largest such deal since the takeover of PayPal in 2002, a deal worth $1.5 billion.
Search Engine Journal Editor Loren Baker said because Shopping.com gets paid when users click through to a merchant's site, it is essentially a pay-per-click search engine, which in turn means that eBay is now competing head-to-head with Google and Yahoo.
That also means that eBay will gain an entirely new stream of revenue, one that is not tied exclusively to the success of sales on its auction site.