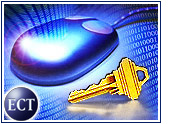 Ebay on Tuesday said it had acquired HomesDirect, an online auctioneer of foreclosed properties.
Ebay, which did not disclose the purchase price, said the acquisition would "significantly expand" its real-estate category. HomesDirect was responsible for the sales of more than 116,000 homes last year, all auctioned over the Internet, according to eBay.
The deal also includes Tower Communications, a HomesDirect subsidiary specializing in government foreclosures. Through Tower, HomesDirect auctions, all U.S. Department of Housing and Urban Development foreclosures, and most Veterans Administration properties, eBay said.
HomesDirect, based in Pasadena, California, was backed by technology investment firm Idealab.
'A Natural Fit'
Ebay Real Estate general manager Doug Galen called the acquisition "a natural fit." HomesDirect, he said, has "demonstrated that online auctions are a viable model for buying and selling real estate, with a unique platform that helps homes sell more quickly and cost-effectively than traditional methods."
HomesDirect president Todd Coyle said the acquisition of his company by eBay "gives us more credibility than ever, not only with our government partners but also in our continued expansion into relationships with leading lending institutions."
Mortgage Partners
HomesDirect has relationships with lenders, including Chase Manhattan Mortgage, Option One Mortgage, and Bank of America's Equicredit subsidiary. The company also recently forged an alliance with First American's default mortgage subsidiary.
Ebay, which is headquartered in San Jose, California, said it will keep the HomesDirect name and Web site, while adding a foreclosures link to the eBay real estate category. eBay chief operating officer Brian Swette said that the acquisition demonstrated eBay's commitment to providing users "with the best possible marketplace for the buying and selling of homes, land, vacation properties, and commercial real estate."
eBay on the Move
Ebay last month reported quarterly results that topped analyst estimates, even as the company continued to expand. The company, which is aiming for US$3 billion in revenue by 2005, now has operations in 18 countries.
In June, eBay began testing a storefront project, which lets sellers set up their own shops on the eBay site in exchange for monthly fees. About 18,000 merchants signed up for the program as of July 20th, chief executive officer Meg Whitman said.
"It's really too early to tell how big, how meaningful, and how successful this will be," Whitman said at the time.
In July, luxury goods e-tailer Ashford.com said it would sell its surplus merchandise over eBay, using both auction and fixed-price formats.