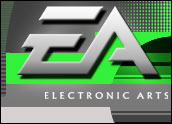 Electronic Arts' hostile takeover attempt for Take-Two Interactive continued Friday with EA's announcement that it has amended its offer for the fellow gaming publishers' investors.
Included in EA's amendments to its bid is an extension of the tender offer deadline from April 11 to April 18. The change puts the deadline for investors to respond to EA's offer one day after Take-Two's annual meeting. Earlier, Take-Two had pushed the annual meeting back one week from April 10 to April 17.
The company also added a stipulation that Take-Two's board of directors rescind the so-called poison pill the company adopted March 24.
"The extension is due to Take-Two's adoption of a poison pill and the change in date for Take-Two's annual meeting from April 10 to April 17. EA's tender is conditioned upon defeating the poison pill, and that can only happen at the annual meeting. Therefore, Take-Two's shift of annual meeting date gave EA no other option," said Michael Pachter, an analyst at Wedbush Morgan.
"We do not have any comments on the EA amendments. Any further comments we have on the matter are reflected in our March 26 press release," Meg Maise, a Take-Two spokesperson, told the E-Commerce Times.
A Game of Brinkmanship
Approximately 5,000 shares have been tendered thus far, according to EA. That's a small percentage of the 74.3 million outstanding shares Take-Two had in circulation as of Dec. 14.
However, most stockholders are unlikely act until after Take-Two's annual meeting.
"This is really how the process works. It's very much along the lines of the normal process. Typically what happens is shareholders wait as long as possible and when they are convinced that the merger conditions will be satisfied, that's when they tender their shares," said Owen Malhoney, senior vice president of corporate development at EA.
"EA won't receive a response until the last day. That's how tenders work. There is no reason to tender early, since there is always a small possibility that the offer could go higher. It won't in this case, since Take-Two has adopted an adversarial position, but if they change their minds, it could become more friendly," Pachter told the E-Commerce Times.
What's Fair?
EA maintains that its US$2 billion cash offer for Take-Two is more than fair. The tender represents a 64 percent premium over Take-Two's closing stock price on Feb. 15, the last trading day before EA made its revised proposal. That said, Malhoney thinks it is unlikely that the EA will increase its offer.
"This is a really full and fair price and we feel that very strongly. It represents a really fair price and our board expects us to be really price-disciplined," he told the E-Commerce Times.
"In this case I can see it may be a little concerning for the Take-Two shareholders that Take-Two has chosen to put a poison pill in place, and they might think that is an impediment to the deal. But many large investors have already sold their shares so clearly they think [$26 per share] is a fair price," Malhoney added.
Fiscal responsibility aside, upping the price would also cause EA to "lose face," Pachter opined.
"They will not increase their offer. I don't think EA is willing to deal with the current Take-Two management team unless they first receive an apology," he noted.
Although EA would have preferred for the merger to be done on a friendly basis, Malhoney said Take-Two's actions are unfortunate for its shareholders.
"We continue to believe strongly in the benefits for everybody — their shareholders, our shareholders and both of our employees," he concluded.