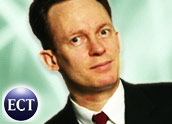 The Internet revolution has had the unintended effect of decreasing the use of oral communication and increasing the importance of text — particularly e-mails — as the primary means of business communications. Why has e-mail become so popular? Why use e-mails instead of phone calls?
It is harder to control the conduct of phone calls than e-mail, their length, subject matter, depth of content, and the availability of other participants. Phone calls leave scant records, are impractical for reaching large numbers of people instantly, and often consume more time and mental effort than is needed to send an e-mail.
Certainty, Convenience
In the fast moving global economy, e-mail offers the certainty and convenience of being able to communicate effectively at any hour of the day or night. However, it is this ease and accessibility that allows e-mail to be used in odd or unprofessional ways.
Our discussion proceeds as follows:
Why good e-mail practices are needed.
Good e-mail practices.
Writing effective content.
Organizing e-mails.
There are three reasons why we need e-mail etiquette: efficiency, professionalism, and protection from liability.
Efficiency. E-mails that get to the point produce better results.
Professionalism. Proper language conveys a professional image.
Protection from liability. Employee awareness of e-mail risks can protect your firm from costly lawsuits.
Good E-Mail Practices
Tara Bradford, an outsourcing client liaison manager at an InternationalStaff.net contract facility in South India, provides the following tips on how to use e-mail effectively.
Use informative subject lines.
Personalize messages.
Be clear and concise.
Use proper grammar and punctuation.
Know when to send an e-mail.
Use signatures.
Spell check and review your e-mails before sending.
Bradford said that liability control should drive organizations to train all staff in proper e-mail etiquette. In addition, liability can also be controlled by the use of pre-approved responses to frequently asked questions (FAQs) and by the use of quality assurance measures.
It is possible to provide quality assurance checks on all outgoing e-mails, particularly in customer service and support centers. On the other hand, you could try a lesser approach, say with new staff having all their e-mails checked before they are sent out, and more experienced staff having reduced percentages reviewed.
Writing Effective Content
Chris Mitchell of Microsoft (no relation to this author) said that many people do not scroll down in the e-mails they receive. To communicate effectively with non-scrollers, put essential info at the beginning. In long, complex e-mails, he often provides summaries at the beginning. If readers need additional details, they can scroll down into the body of the text.
E-mail is thought based. E-mails sometimes do not contain the entire thought, which might be spread out over several e-mails. When an e-mail has been passed back and forth, readers might have to scroll down to the bottom to catch the original exchange or question that prompted subsequent replies.
To be effective, Chris says that it helps to restate the central idea or original query at the beginning of an e-mail that has gone back and forth. This is particularly important when communicating with people who use free e-mail services that truncate replies, making it impossible to consult the original exchange.
In e-mails that have questions in multiple locations, Microsoft's Mitchell will highlight those questions with a colored font in his reply, with his responses given beneath each question. For the 15 percent of American men who (like this author) are colorblind, alternate approaches should be used such as uppercase letters, bold font, or italics. Since bold or italic fonts might not be transmitted or preserved in some e-mail systems, uppercase letters might be the best option for highlighting questions.
For internal communications, Mitchell says it is not necessary to always produce highly organized and precisely worded e-mails. However, etiquette is not totally abandoned in internal communications, particularly when it comes to professional courtesy.
The subject line of e-mails might often be the only part of an e-mail that many people will read. You can summarize the action item of your e-mail in the subject line, e.g., "Tues. meeting canceled."
To avoid having your e-mail blocked by spam filters, refrain from using words in your subject line that are common in the subject lines of spam. Words such as "free" or "Viagra" in your subject line invites trouble.
Organizing E-Mails
Mitchell receives between 50 and 100 e-mails per day, plus another 300 from list services. Some are automatically routed to folders within his Outlook e-mail client program, where they might remain unread unless needed. He budgets time every morning for e-mails and prioritizes e-mails to read and respond to, thereby preventing his entire day from being consumed by e-mail.
Chris uses Conversation View in Outlook to group related e-mails together and create threaded discussions. Threading techniques borrowed from online bulletin boards can be used to organize e-mails and allow complex discussions to be tracked and managed efficiently.
The organization of information is called syndetics, with structures for organizing information called syndetic structures. An index or catalog is a syndetic structure.
In the future, we can expect to see more user-friendly capabilities for constructing and modifying syndetic structures in e-mail client programs and Web-based e-mail services. Syndetic structures can imitate the threading features used by online bulletin boards where discussion threads and subthreads determine the order in which postings are arranged and discussions branch out. This will enable us to make better use of the information contained in e-mails.
In a follow-up column, we will discuss what to avoid in business e-mail practices.
---
Anthony Mitchell
, an E-Commerce Times columnist, has beeninvolved with the Indian IT industry since 1987, specializing through
InternationalStaff.net
in offshore process migration, call center program management, turnkey software development and help desk management.
---