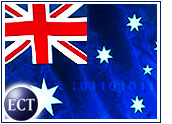 Online shoppers in Australia will do 17 percent of their holiday shopping on the Web this year, compared to only 7 percent last year, according to a survey released Monday by Ernst & Young.
The consulting firm said that 10 percent of online shoppers will spend 50 percent of their holiday shopping budget at e-commerce sites, in a bid to avoid the crowds and save time.
"This year's significant increase in online shopping is a clear indication Australian consumers are adopting online purchasing technology, preferring to stay at home and get online to find the right product at the right price," said Ernst & Young e-commerce partner Mark Runnalls in published reports.
The rate of online shopping growth in Australia was only marginally behind that of the United States. Online shoppers in the U.S. will spend about 29 percent of their shopping budget on the Web this year, compared to 16 percent last year, the firm said.
Time, Gas and Money
Sixty-four percent of online shoppers said that they are shopping on the Web to save time, 40 percent are shopping online to avoid crowds, and 37 percent said shopping online means less driving.
Although 16 percent of Web shoppers said they thought online shopping saves money, 38 percent said they have abandoned Internet shopping carts due to high shipping costs.
"Online retailers need to address the cost of shipping during the peak Christmas shopping period while awareness of online spending is at its highest," Runnalls said.
Shipping Central
According to the Ernst & Young report, getting customers to return to an e-tail site will be a key factor in the dot-com fight to survive this holiday season. The report said that if e-tailers want customers to return, they will have to provide the right incentives.
The 1,006 consumers surveyed by Ernst & Young identified reliable delivery services and free shipping as primary tools for increasing customer loyalty.
'Down Under' Upside
Australian consumers are not the only ones enthusiastically embracing e-commerce. A survey of 180 of Australia's fastest growing companies released last week by Ernst & Young found that more than 91 percent of the emerging growth companies (EGCs) surveyed had a Web site and that more than 75 percent had some involvement in e-commerce.
Eighty-eight percent of the EGCs working in e-commerce were involved in some form of business-to-business (B2B) activity and 59 percent were involved in business-to-consumer (B2C) activity.
Blind to Risks?
Despite the optimism, e-commerce firms in Australia are seeing mixed results. The survey found that 41 percent of the companies expect their online operations to be profitable, while 44 percent said they would suffer a loss from their online operations. The remaining 15 percent said they were unsure if their e-commerce initiatives were profitable or not.
"Although this optimism is encouraging, it is concerning that the study also reveals many entrepreneurs are blind to the threats posed by e-commerce and appear to have limited knowledge about the risks involved," said Ian Campbell, Ernst & Young's National Director, Entrepreneurial Services.
Campbell added: "For example, the study found EGCs gave little weight to information security as a barrier to implementing e-commerce, but we know from our own experience this aspect poses a major obstacle for potential users of both B2B and B2C e-commerce."