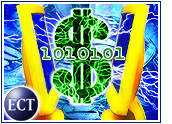 Each year, a different shining jewel helps define holiday e-commerce. Two years ago, it was PlayStation2 — the hard-to-find gaming consoles drove shopping bots nutty and led to sky-high auction prices. Last year, the DVD player ruled the day, on its way to becoming the fastest-selling electronic appliance ever.
What product will be the hallmark of holiday 2002? It may be too early to tell, but one thing seems clear: This year's gold mine is more likely to be a low-cost, under-the-radar item than a heavily hyped big-ticket item, providing further proof that the economic slump is affecting Web shoppers.
"Value is really driving a lot of what we're seeing," Jennifer Dulski, director of marketing at Yahoo! Search and Marketplace, told the E-Commerce Times. For example, the Beyblades arena, a competitive game of spinning tops, which costs less than US$10, is already sold out at some merchants. "It's a low-priced toy, and people seem to be gravitating to those," Dulski said.
Show Me Yours
Elsewhere on Yahoo, the Palm Zire, a basic version of the handheld device that retails for less than $100, is a hot seller and an often-searched item. Among computer hardware, such accessories as Webcams also are selling well.
This is not to say that high-end items are out in the cold. Top searches on Yahoo! still include plasma-screen TVs, which can cost more than $10,000, and computers and digital cameras remain consistent top sellers. Even jewelry is expected to be among the fastest-growing categories.
On a Quest
Overall, though, the expectation is that shoppers will be hunting for bargains this year. The strong early start to the shopping season is evidence of this quest for value, according to Nielsen//NetRatings senior e-commerce analyst Lisa Strand.
"People started even before Halloween, which is something we haven't seen in past years," Strand told the E-Commerce Times. "They were looking for toys and electronics, so that told us they were gift shopping. But the early start may mean people are looking for bargains and will spend the time necessary to find them."
New Categories
The search for bargains is helping drive sales in such categories as clothing and accessories, which were among the last to enjoy consumer adoption online. At Yahoo, Dulski said, Gap, Old Navy, Victoria's Secret and Lands' End are among the top 10 brands sought by users. Jewelry items, such as Italian charm bracelets and one-of-a-kind Christmas ornaments, were also strong sellers early in the season.
But today's hot products are only a snapshot in a fluid e-commerce landscape that will change as the season progresses. If past years are any guide, Yahoo! expects sales to peak on the second Monday in December, with a last-minute surge during the final weekend.
At the same time, the items in shoppers' carts will change along with the calendar.
"By the time mid-December rolls around, focus will shift to the easy-to-choose and ship items like books and music," Strand said. "And for the true last-minute shoppers, price is often sacrificed for convenience and speed."