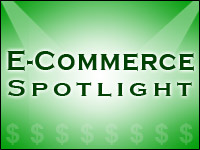 E-commerce is growing, but it's no longer on fire. Forrester Research released two new forecast reports on Monday. The reports project online retail in the U.S. and Europe will grow at a rate of 10 percent per year from 2010 to 2015. The report expects 2015 online retail to reach US$279 billion in the U.S. and 134 billion euros in Europe. The forecasts are comprised of business-to-consumer sales without travel and financial services. The European forecast includes 17 Western European countries and a summary by category of each of their markets.
U.S. e-commerce sales grew 12.6 percent in 2010, reaching $176 billion. The report shows consumers will continue to shift from shopping at physical stores to shopping online. Increased use of smartphones, tablets and computers is contributing to this, as well as a greater online selection, better prices and new business models including daily deals like Groupon.
Another boost to e-commerce is due to traditional brick-and-mortar stores creating a bigger and better online and social media presence. Facebook and Twitter are becoming an important part of marketing. This is good and bad for retailers, since online sales could detract from physical store sales.
In Western Europe, the online retail market grew 18 percent from 2009 to 2010, but growth is expected to slow as the market matures. By 2015, 68 percent of online adults are expected to have made an online purchase.
Forrester did not respond to an E-Commerce Times' request for comments by press time.
Can't You See the Savings?
Internet connectivity and technology are growing more common, and every year, new customers are trying online shopping.
"E-Commerce continues to take a larger and larger share of the retail market over time, and now accounts for approximately 8 percent of the retail market — on an apples-to-apples basis for categories that are sold both online and offline — a percentage that has doubled in the past five years," said Andrew Lipsman, senior director, industry analysis at comScore.
"The reality is that consumers take time to adapt to new behaviors, and it doesn't happen overnight — but e-commerce is continuing to gain share of wallet," he told the E-Commerce Times.
Many consumers still don't understand the cost benefits of online shopping.
"Time is the number one thing that needs to happen for e-commerce to continue to take a bigger bite out of retail," said Lipsman.
"Consumers continue to shift to digital, and that trend will continue. One aspect that could accelerate that shift is broader consumer awareness of the pricing advantages that often come with digital commerce, whether it's the ability to easily comparison shop, access digital coupons, or avoid paying sales tax. Once consumers understand these benefits, a greater share of their spending tends to shift to digital commerce," he noted.
"Another trend that could help accelerate this shift is if mobile commerce begins to play a bigger role in the e-commerce landscape," continued Lipsman. "Mobile commerce enables e-commerce to compete for the shopper in-store, and that is something we didn't see at all until the emergence of the smartphone."
A variety of smartphone apps allow customers to compare online prices against in-store deals.
Habits Don't Change Easily
Amazon dealt a hard blow to the bricks-and-mortar bookstore, but most conventional stores are still not threatened by e-commerce.
"In general, online retailing has a bright future, but it needs time and education," Jim McGregor, chief technology strategist at In-Stat, told the E-Commerce Times. "Most people don't know that you can buy just about anything — and I do — from Amazon, including car parts, office supplies, food and household items. This is the educational part."
Some things, people prefer to see in-person or to receive immediately.
"Then there are the generational and time issues. Some people are accustomed to going to the store whenever they need something," said McGregor. "Granted, there will always be things we need right now or that we would prefer to purchase in person, such as produce, but I believe there is plenty of growth left in the e-commerce area, especially as people get more connected."