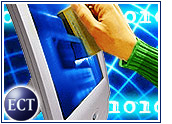 E-commerce Web sites and portals received the highest scores for navigation and usablity in a study of the busiest sites on the Internet released Monday by Modalis Research Technologies.
The firm's "Web Usability 2000" report looked at the usability of the Web sites with the highest traffic in the United States, Germany, France, Sweden and the UK.
"How easy and accessible a Web site is to its visitors has become a key determinant in whether a visit will result in a purchase," said Modalis President Bill MacElroy.
MacElroy added, "Usability is also becoming a key competitive differentiator."
E-commerce Winners
CDNow and Amazon were the highest-rated e-commerce sites in the usability study, while lowest in the e-commerce category were Barnesandnoble.com and Magazineoutlet.com.
Half.com and Travelocity scored higher than the e-commerce sector's mean average, while Priceline.com and Expedia scored below the average.
Portals at Peak
According to the study, only portal Web sites are more user-friendly than e-commerce sites. Yahoo! and its European divisions ranked highest overall in the study, scoring a 99 out of a possible 100.
The other categories studied were: reference and media, online gaming, Web hosting, online software and Web services.
In the Web services category, Internet auctions powerhouse eBay ranked at the top, while Napster.com, Travelocity.com and Disney.com also ranked high.
"Sites with good usability are the same ones that do well in terms of customer loyalty and generally have higher traffic," said MacElroy.
The online gaming sector rated last among the sectors studied, prompting report author Morgan Lozier to suggest that it "reconsider how they approach the user experience."
Logical Paths
The study also found that usability was more important to a site's success than technical factors such as download speed.
Modalis said that the most important measure of usability is the "intuitive nature of navigation,"meaning that all of the choices a user could want are "available and obvious" and that users never find themselves "stuck or unsure of what to do next."
Allowing users to get back to a starting point is also key to success, as is a site's ability to offer accurate search results.
"Users should be able to easily use the search feature without becoming frustrated by poor results or organization," Lozier wrote.
The Modalis study examined sites by evaluating the users experience according to seven usability standards: intuitive navigation, functional design, efficiency in dealing with different levels of user expertise, minimalist design, robust error management, help and documentation functions, and accurate system feedback to the visitor.
Each sites technical performance was also evaluated using measurements of download times, browser compatibility, number of broken links, and number of coding errors.
Bottom Line
The importance of usability to the bottom line has been emphasized in several recent studies, with some research suggesting that thousands of potential e-tail purchases are abandoned before they are completed because sites are difficult to navigate.
One study said e-tail purchases during the breakthrough 1999 holiday season might have been even more impressive had the sites been easier to use.