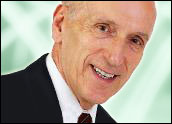 Recently, library chief Helen Josephine of Stanford University's Engineering Library said that the students' search through volumes of books to get to a formula that they want is basically at an end because "with books being digitized and available through full text search capabilities, they can find that formula quite easily."
In fact, Stanford is building a new library for its School of Engineering with 85 percent fewer engineering books than the old library. After having read about Stanford's new library for its engineering students, I came to wonder why even build a library that will house print books? Why not build an e-library that will give students total access to all of the information that they need?
This led me to wonder if there is any future at all for print media. My opinion is that the future is not only limited, but also it's going to be very short.
Functionality of E-readers
There are quite a few digital readers available today with more coming online at ever-decreasing prices. Most of us have heard of the Kindle, the Nook and, of course, the iPad. I have used both the Nook and the iPad. In fact, I own an iPad and use it extensively.
Here's what I can do with my iPad: I can read books, magazines, newspapers, get e-mail, and browse the Internet. The device is easy to read and has the ability to change font size as well as readers' preferences, such as landscape or portrait formats. It also has an easy-to-use word search ability.
When I first got my iPad, I spent many hours perusing national and international newspapers, trying to get the sense of whether this type of e-reader is a passing phenomenon that will soon become obsolete because of either difficulty of use and/or people being bound by old habits of picking up a newspaper. My personal conclusion is that this is no passing fancy. I would just as soon read a newspaper on a good e-reader than read it in print.
Additionally, I have read several books on e-readers and find them easier to handle than books — especially larger books. Pages can be bookmarked, font size can be adjusted to the reader's preference, lines can be highlighted and, with the iPad, notes can be taken and attached to pertinent paragraphs. To add to the e-reader pleasure, there is a built-in dictionary that saves the time of finding and pulling out a print dictionary. The iPad's dictionary, I have found, is quite decent and includes the etymology of words, a feature that in my eyes gives the dictionary a good deal of credibility.
Are you about to go on a lengthy vacation with an armful of books? There's no need to lug the books because they all can be downloaded to your e-reader, thus substantially lightening your load. The fact is many e-readers can hold thousands of books — more than most people will read in a lifetime.
What Is Print Media's Defense Against the E-reader?
It's obvious that I have no doubt about the future of e-reading devices. In fact, I think that the future is here. So what is print media to do about this rather sudden turn of events? They must adapt to the format or become as obsolete as dinosaurs.
This means that they have to create an e-business model for their publications that will provide needed revenue in order to cover all expenses and return a decent profit to shareholders.
Rupert Murdoch is testing such a model with the online edition of The Wall Street Journal. If you were to go to that website, you will find that there are articles that you can read without having to subscribe first and there are articles that can only be read by subscribers. Some analysts feel that this model is doomed to fail because so many of us are used to getting things free on the Internet and that it is too late to start charging readers for content — the horse is out of the barn, so to speak. Other analysts think that readers will pay if the content is valuable enough.
This battle is yet to be fought, and most probably a hybrid model will arise that derives most of its revenue from advertisers and supplements it with one-time charges for special content. Alternatively, another model may emerge that makes special content available only to subscribers — something that The Wall Street Journal is doing now.
'Dead Tree Editions'
On Aug. 2, it was announced that the entrepreneur Sidney Harman bought Newsweek. I wish him luck with his acquisition. He certainly has a challenge ahead of him. I say that because of the embattlement of print media in general and something that I read recently in Newsweek's online edition that referred to an article that could be found in its weekly print magazine. The reference in the online edition stated: "As Newsweek reported last week in the dead tree edition of the magazine …"
I was quite startled to read this obviously self-cannibalizing statement and it brought to mind the canary-in-a-coalmine warning. Wikipedia talks about this phenomenon as follows: "Canaries were once regularly used in coal mining as an early warning system. Toxic gases such as carbon monoxide and methane in the mine would kill the bird before affecting the miners." I'm wondering if referring to a print magazine as the "dead tree edition" is a canary-in-a-coalmine warning.
The Light at the End of the Tunnel
In my opinion, there is hope for print media so long as it realizes that it must evolve into e-media. The question in my mind is how much time does print media have before it falls to evolution and becomes a curious fossil that academics can study when trying to fix the critical moment in history at which print media turned its back on the message coming loud and clear from e-media?
The solution for print media lies in the integrity of its business model. With a sound business model, there is no doubt that it can make the transformation into e-media in a rather seamless fashion. In my article in the E-Commerce Times entitled "Crafting a Business Model for Success," I discuss the key elements of a business model and how it can protect a company from the ever-changing and risky business environment. The good news is that a well-constructed business model can turn a dicey situation into a profitable one.
Good luck!
---
Theodore F. di Stefano
is a founder and managing partner at
Capital Source Partners
, which provides a wide range of investment banking services to the small and medium-sized business. He is also a frequent speaker to business groups on financial and corporate governance matters. He can be contacted at
[email protected]
.