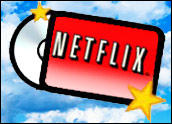 Netflix is spending big time to become the dominant video streaming player in the nascent Web-TV world. On Wednesday, Netflix announced it has reached an agreement with Walt Disney to stream ABC programs through its online service.
The deal will last one year with an option to extend for an estimated US$150 to $200 million, The Los Angeles Times reported.
The content will include a number of ABC's popular series, including last year's episodes of "Gray's Anatomy," "Desperate Housewives" and "Brothers & Sisters." Users will also be able to access every episode of "Lost" and "Ugly Betty," as well as other Disney Channel and ABC Family shows. Show will be available no earlier than 15 days after telecast.
Other TV networks have already reached agreements with Netflix, including CBS, NBC and Fox. The rush of deals coincides with Netflix's introduction of a $7.99 streaming-only monthly service option.
Neither Netflix nor ABC responded to the E-Commerce Times' requests for comment by press time.
The Web-TV Model Is Emerging
We're watching the online TV financial structure begin to find itself.
"ABC took a bold step. They're going to get subscription fees from a new player after a 15-day window. The industry is headed to this model," Steve Robinson, CEO and cofounder of Panache, told the E-Commerce Times.
Once the subscription fees are in place, the model may expand to include advertising.
"That's where it's going to go as TV companies move to digital," said Robinson. "It starts with subscription deals like this one and builds into advertising revenue."
Google Blocking Now Makes Sense
In November, ABC and other TV networks started blocking Google from streaming videos from network websites.
"We now understand why the networks were blocking Google's access," Erick Hachenburg, CEO of Metacafe, told the E-Commerce Times. "ABC didn't have a $200 million check from Google, and they were already in negotiations with Netflix where they're getting $200 million. Google did not offer to play and Netflix did offer to pay."
Filing the Gaps in Netflix
The Netflix deal with Disney helps to fill in some of the gaps in Netflix's collection of TV programming, but others remain — in particular, Time Warner.
"The gaps in Netflix's relationships may not be as important as its overall momentum," Charles King, principal analyst at Pund-IT told the E-Commerce Times.
"For years now, we've seen one media company after another attempt and fail to create viable online channels for the content they produce and own," he observed.
"In a way, the ongoing fragmentation of the traditional studio system — where, say, ABC produces, underwrites and owns all its content has been replaced by third-party producers who create shows for numerous broadcasters — has worked in Netflix's favor," noted King.
Cheap, Easy and Good
The model that ends up winning the day in the shift of TV content from broadcast, satellite and cable to the Web may be the one that is the least taxing on viewers.
"Right now, Web-TV players — Apple, Microsoft, Google or others — are all offering different versions of the same basic gimmick," said King.
"By comparison, Netflix has a successful business and service model, in which simplified Web-delivered content is just one option," he pointed out. "On the plus side, Netflix doesn't require clients to buy a box or sign an agreement beyond the one they already have in place for DVD rentals. When you're trying to get people to engage in new or untested activities, cheap, easy and good are the keys to success. Right now, the streaming TV game is Netflix's to lose."