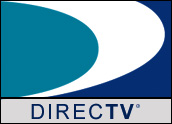 Cable television's big edge on its satellite rivals may be eroding a bit, if DirecTV's plan to offer on-demand programming works out.
On Thursday, DirecTV said it is testing an on-demand service for movies and other TV programming and planning a formal launch of the VOD service by the end of June.
DirecTV on Demand, which now is in beta form, offers about 3,000 titles, routed through a set-top box, company spokesperson Darris Gringeri told the E-Commerce Times. Customers can browse titles — including films and television shows — on the box using a guide.
Free Service
"The 'push content' is being pushed to the box, and it's immediately available," Gringeri said. "That content is going to be our most popular titles — popular TV shows and new film releases."
The broadband side will feature additional titles, Gringeri noted, adding that DirecTV will be able to adjust to customer demands.
"If we find a lot of people are requesting a lot through broadband, we'll take that to the push side," he commented. "But the point about disk space is that the customer is not foregoing any personal DVR recording time."
DirecTV will continuously add to its current roster of titles as the perfected service is ready to launch, it said. The service is free but also offers pay-per-view movies and other programming.
"It's the way TV is going, for some consumers," Kurt Scherf, an analyst with Parks Associates, told the E-Commerce Times. "It's pretty clear to us that the major strategy being implemented by operators is to move more and more of their programming to a nonlinear format like video-on-demand."
There are a couple of reasons for this shift, Scherf noted. "No. 1, consumers don't have time to watch programming at its regularly scheduled hour. No. 2, they're going to use a DVR if they're not home at that regularly scheduled hour."
Ad Revenue an Issue
From a revenue perspective, such a plan is likely to bring as many questions as answers, he added.
For service providers that rely on commercial advertising for revenue, DVR users can be a curse because, in some cases, they can bypass ads when watching their downloaded programming. "It undercuts the significant revenue stream in terms of advertising," Scherf said.
How satellite providers could compensate for that revenue loss is a question that still has to be answered, he commented.
Recently, Atlanta-based Cox Communications announced that it had figured a way to keep some of that ad revenue flowing, working a deal with ABC to offer Cox's VOD customers programming for free, but with a catch: Subscribers' ad-skipping fast-forward tool will be disabled during the programming.
Scherf noted that companies like DirecTV will have to develop some kind of strategy that will turn the VOD experience into a profitable enterprise.
"By 2012, only about 40 percent of VOD streams will be ad monetized by 2012," Scherf said. "If you look at VOD as two types of content — one, I pay for a movie and the other is, I get on-demand programming as part of my subscription — very few of those free programs really are ad-monetized."
There are other potential limitations to the DirecTV plan, including longer downloading times for disk-hogging movies, as opposed to minutes-long music videos. There also is a limited on disk space available.
"VOD is one of those technologies that has both pluses and minuses," said Jack Gold, principal analyst with J. Gold Associates. "Obviously, the consumer wants to watch what they want when they want by hitting a button; the problem is that eats up a bunch of bandwidth."
Cable Capacity an Edge Over Satellite?
Therein lies a huge advantage for the cable operators, which can offer thousands more titles and have a larger bandwidth capacity than satellite companies, Gold told the E-Commerce Times.
"Everyone has limited bandwidth available, and I don't know how much bandwidth [DirecTV is] going to have," he said. "Links are links, and there's only so much available. Cable companies can at least drop stage servers in different places. So, I honestly don't know how well it's going to work for them."
Nevertheless, DirecTV's plan shows some forward thinking, Gold added. "That's great, but how well will it work? There's just so much uplink and downlink capacity on a satellite. It's not like you can throw in another cable or fiber like you can on Earth."