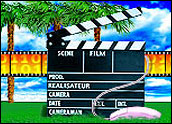 It reads like another Hollywood sequel. In fact, please try to imagine the late, great movie trailer voice-over artist Don LaFontaine intoning the following copy:
In a world gone digital, now comes another tale of big companies joining forces to take on media pirates and a giant named Apple. From some of the same people who brought you the Digital Living Network Alliance and Plays for Sure, it's … the Digital Entertainment Content Ecosystem!
The companies behind DECE hope this production will have better box-office legs than previous attempts at creating interoperability and digital rights management standards. The players include major Hollywood studios Warner Brothers, NBC Universal, Paramount, Fox and Sony; service provider Comcast; No. 1 big-box retailer Best Buy, and technology heavyweights Microsoft, Intel, HP, Cisco, Toshiba, Phillips and Verisign.
All are focused on making it easier for consumers and companies to allow digital downloading of videos on multiple devices, no matter where they were bought, while protecting content owners' rights and allowing all parties to make plenty of money.
A New Way to Unlock the Digital Video Puzzle?
Officials with DECE, who are spending an undisclosed amount of money on the alliance, hope to provide an alternative to Apple's closed iTunes system by loosening restrictions on consumer use of content. Besides offering content playable on all DECE-manufactured products — be they Microsoft Zunes, Sony Bravia TVs or PlayStations, or HP computers — the DECE seal of approval also means you could burn as many copies of a video to disc as you like, or you could store them in the "cloud" on a server owned by an alliance partner.
Obviously, Apple and Disney/Pixar are the missing pieces to the DECE puzzle, but there are also emerging players like Amazon and retail giant Wal-Mart who haven't signed up yet.
Are analysts seeing anything new in this attempt to avoid the mistakes that plagued the music industry at the dawn of the digital revolution?
"The first thing I thought of when I saw it is, it's one more logo on a box," Danielle Levitas, senior analyst for IDC told the E-Commerce Times. "But this is almost what the market needs for a compelling and competitive solution versus Apple. If they can get some good consistent messaging and education around it, it could be really powerful. Microsoft tried doing something with Windows Media and Plays for Sure (digital rights management solution), but never put its money where their mouth is from a marketing standpoint. They all need to put up or shut up with a consistent marketing plan — everything from how you label products at the store to how you market online."
DECE, Apple and Mobile Platforms
Levitas also believes the alliance should reach out to Nokia, the world's biggest maker of mobile phones, "considering all they are trying to do with media and in being more open. For a global brand, Nokia is more important."
"It's a good bunch of companies to start with, and it sounds like a solid idea," independent telecommunications analyst Jeff Kagan told the E-Commerce Times.
However, DECE needs to realize that it will need to stay flexible as more consumers demand the ability to take their content with them on mobile platforms, Kagan said. "The devices that we listen to and watch are going to be different than the devices we've historically listened to and watched. With that we need new rules. We can't expect to keep prying this new way of doing things into old models."
Apple may be DECE's biggest obstacle, but that doesn't mean that Steve Jobs' company still can't falter in the final reel of this Hollywood production, Bobby Tulsiani, digital media analyst for Jupiter Research, told the E-Commerce Times. "Apple has a slight advantage, they solved the digital music problem but hasn't solved the video problem," Tulsiani said, highlighting lagging sales for Apple TV.
"Digital downloads have not emerged as a viable revenue stream for the movie studios for a lot of reasons, and this addresses one of them, the interoperability of it. I think that it's a key step on the way to making the digital download future a reality, but it's not the silver bullet. They've got to connect the TV to the PC, and have better pricing. Execution is what I'm wondering about. Are they actually going to be able to do this with 10 different media companies with 10 different agendas?"
It may end up being more than the number of DECE partner companies announced this week. The alliance says it will be reaching out to potential new members, including Apple, Amazon and Wal-Mart, up until DECE's official unveiling at the Consumer Electronics Show in Las Vegas in January 2009.