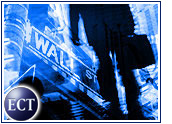 Agere Systems (NYSE: AGR) picked up 6 U.S. cents from its initial public offering (IPO) price of $6 in early trading Wednesday, in its long awaited debut session.
Agere, the former optical components and semiconductors unit of Lucent Technologies (NYSE: LU), sold 600 million shares at $6 apiece, raising $3.6 billion. The IPO had been postponed and reduced in price amid declining demand for technology stocks in general and IPOs in particular.
Lucent, meanwhile, fell $1.13 to $10.57 amid a broad-based selloff of technology and telecom shares. Lucent itself is in the midst of a restructuring as it struggles to return to profitability. Last month, the company said it had received a total $6.5 billion in credit to help it get back on its feet.
Murray Hill, New Jersey-based Lucent recently said it is considering the sale of its optical fibers business, a move it said would allow it to focus on other, "critical" areas, while making it easier for the fiber business to expand. The division grew more than 60 percent in fiscal 2000.
In January, Lucent embarked on a restructuring plan aimed at streamlining operations, reducing costs by more than $2 billion and boosting working capital by about $2 billion. The plan includes a charge of $1.2 billion to $1.6 billion to results for the second quarter ending in March. The charge will cover job cuts, the elimination of some product lines and other measures.
As for Agere, the prospectus for the company's IPO said that Agere is "the world leader in sales of communications semiconductors," including optoelectronic components and integrated circuits. The company sells its products to manufacturers of communications and computer equipment.