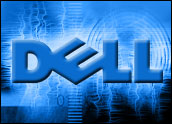 Dell's announcement of new solutions and investments around its Virtual Era data center strategy provided clear insights into the company's future plans and direction. The new solutions include the following:
vStart
— a virtual infrastructure solution delivered pre-assembled and ready to run up to 100 or 200 virtual machines (VMs) from a single management environment.
Email and File Archive
— a preconfigured storage solution leveraging Symantec or CommVault backup and archiving software, and optional cloud or on-premises services as needed.
Dell Desktop Virtualization Solutions
— a configured and tested desktop virtualization solution portfolio designed to support virtually any end-user computing device, anytime, anywhere.
Dell also plans to invest US$1 billion during the current fiscal year on cloud-based solutions, services and delivery options. During the next 24 months, it will build multiple highly efficient data centers to provide customers access to public and private cloud technologies and outsourcing services.
x86 and the Cloud's Rise
What does this all mean? First, consider that as x86-based systems came to dominate the server market over the past decade, they did so largely due to innovative virtualization technologies like VMware's vSphere. Why is that the case? Because without virtualization, the total cost of ownership of typically underutilized x86 systems would be unsustainable.
Along with driving up the efficiency and value of x86 technologies, however, virtualization is fundamental to the rise of cloud computing. Since the very beginning of the cloud phenomena, highly virtualized and integrated x86 systems have been the choice of cloud pioneers including Google, Amazon and Yahoo, and they constitute the primary architecture for most commercial cloud infrastructures.
What does this have to do with Dell's latest announcements? Among current major systems vendors, Dell is alone is focusing singularly on x86. It has tended to be at the forefront of driving new innovations and value for that architecture in the form of cloud and hyper-scale computing solutions. These newest products and planned services are simply logical extensions of those earlier efforts.
Pushing the Ball Forward
Consider vStart — a system pre-architected, pre-integrated and pre-assembled to reliably deliver specifically sized VMware virtualization environments. vStart isn't magic — any knowledgeable IT staff could put together the same combination of Dell servers, storage and networking solutions, load and configure them with VMware apps, and have 100 or 200 functioning VMs.
But at what cost in time and effort? Instead, for a flat fee, a pre-assembled vStart solution arrives fully racked and ready to plug into the customer's data center, accompanied by Dell service professionals who deploy and configure the system before turning it over to the client's IT staff.
vStart isn't the industry's first fully assembled enterprise system, but it is perfectly in line with Dell's long-time dedication to minimizing complexity and maximizing value for customers.
A similar approach is evident in the new Email and Archive and DDVS solutions, each of which support specific, increasingly painful and complex IT/business processes. Both complement (and leverage) other Dell offerings — EqualLogic storage systems for the Email and File Archive, and hosted solutions, including virtual desktops, offered by Dell Services — but both also push the ball significantly forward.
Trust Matters
Which also relates to Dell's planned cloud investments and global data center construction efforts. At one level, these new efforts will simply expand the hosting assets and facilities Dell gained in the 2009 acquisition of Perot Systems. However, it also seems to me that IT vendors including Dell may be tweaking their strategies to accommodate clients sensitive to cloud security, reliability and multitenancy issues.
The public buzz around cloud tends to focus on the role service providers will fill in supporting commercial public and hybrid clouds. To date, though, the vast majority of cloud deployments have occurred in large enterprises that already have the necessary financial, human and IT assets in place.
Many of these organizations are leery of trusting public cloud providers with business-critical data or IT processes, but they could feel differently if cloud services were offered by trusted vendors like Dell.
Overall, Dell's new Virtual Era solutions, cloud facilities and service efforts find the company at the forefront of evolving enterprise IT. That is a position the company has long been familiar with and one in which Dell is likely to continue to find considerable continuing success.