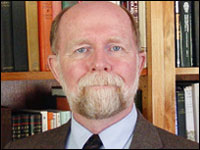 Last week's announcements centering on Intel's "Cloud 2015" vision represent one of the more intriguing cloud computing efforts to date. How so? First, out of the gate Cloud 2015 is resolutely client-facing.
The related Open Data Center Alliance (ODCA) boasts over 70 large enterprise members such as BMW, Deutsche Bank, J.P. Morgan Chase, Lockheed Martin, Marriott International, Shell and UBS whose combined annual IT budgets top US$50 billion. That's an impressive enough amount to concentrate IT vendors' minds wonderfully, along with triggering a few nosebleeds along the way.
While Intel's vision of "federated," "automated" and "client-aware" clouds explicates the company's long-term goals, Cloud 2015 also provides a solid foundation for next-generation Intel Xeon developments. These not only include refinements of current focus areas such as virtualization and system execution, but also open the door to support for emerging efforts, such as the security assets Intel will gain from its McAfee acquisition.
Swing Those Partners
The goals also represent a logical tactical approach to pursuing opportunities in the "new marketplace for pervasive computing" that Intel CEO Paul Otellini discussed in his September IDF keynote.
Finally, Intel's vision reflects a clear understanding that reaching Cloud 2015 will require the enthusiastic efforts of numerous company partners.
These include most of the usual Xeon server-related suspects: Dell, HP and IBM. The partner list also incorporates large and small players in cloud storage (EMC and NetApp), networking (Cisco), operating environments (Canonical, Microsoft, Novell and Red Hat), virtualization (Citrix, Parallels and VMware), platforms (Enomally and Eucalyptus Systems), applications (NetSuite) and management software (Gproxy, Parallels and Univa).
Stirring the Pot
This is all well and good, but is anything else bubbling under the surface here? A few things, actually. For example, while the heavy hitters in the ODCA qualify as a who's who of global enterprises, I was particularly intrigued by how the group's Usage Model Roadmap, which is based on the notion of "open, interoperable solutions that can be sourced from multiple vendors and interoperate across data centers," casts light on a particular dirty little data center secret.
For years, IT customers have complained about the lack of integrated management options for heterogeneous IT assets. That's a big challenge in data centers that are home to numerous proprietary server, storage and networking platforms, but it's also a problem for businesses that invest in numerous vendors' x86 (Intel or AMD) systems. Why? Because vendors' server, storage and networking solutions typically require their own discrete management applications and tools to work properly.
This is natural enough, since software constitutes much of the "secret sauce" that differentiates any vendor's x86 offerings from another's — but it's also a royal pain from the customer's viewpoint. As a result, the Usage Model Roadmap could qualify as a mark vendors will eventually be required to toe if they expect to do business with ODCA members.
All Aboard
Can such an effort actually succeed? Well, past industry-sponsored efforts aiming at getting vendors to play nice for the benefit of customers have seldom been a rousing success.
However, it also seems clear that in order to reach the sort of goals implicit in the idea of blending/integrating internal and external cloud computing assets, vendors will have find new ways to cooperate. That, in turn, brings up the notable names missing from the Cloud Builders club.
A few of these, like Fujitsu, Hitachi and Unisys, are relatively minor players in the U.S. IT market. But the absence of vendors such as Brocade, Rackspace, Juniper Networks and Oracle are harder to figure. Perhaps they'll eventually come along for the ride — Intel has made the point that the Cloud Builders programs is open to all technology providers. If not, they risk being left behind.
Both the ODCA and Cloud Builders aim to better align the needs of customers headed toward a future in cloud computing with the offerings of the vendors hoping to get them there. Given the potential billions of dollars of IT investments at stake, I expect vendors will listen attentively to ODCA members.
At the same time, the inherent complexities of building federated, automated, client-aware IT environments will require the able assistance of innovative Cloud Builders to succeed. Overall, the initial scope of and membership in these efforts suggest that Intel has the vision, the clients, the partners and the muscle to help ensure that the lofty goals of cloud computing are fully grounded in reality.
---
E-Commerce Times columnist
Charles King
is principal analyst for
Pund-IT
, an IT industry consultancy that emphasizes understanding technology and product evolution, and interpreting the effects these changes will have on business customers and the greater IT marketplace.