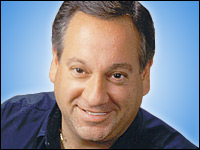 Intel has focused solely on the computer business for so long, we forget it can pursue other avenues of growth as well. Tomorrow, all our devices will be connected and talk to each other and share information. In that new world, Intel has been looking around for another business to acquire to help expand its reach.
Suddenly, the smartphone and the tablet computer business seem like new and fast-growing opportunities that will be connected to everything else. However, Intel does not have a footprint in that space. So it has decided to acquire its way into the business by merging with one of the lesser known but important players, Infineon.
Infineon is in the chip business. Tomorrow, everything we have will be connected wirelessly through chips: our household and office telephones and appliances; our wireless smartphones. Our office machines, automobiles, televisions and refrigerators will be connected and share information.
Apps on smartphones will play a larger and more expanded role in giving us remote control over our lives. In fact, I see apps expanding beyond the smartphone to the computer screen, television screen — even screens on the kitchen fridge or on the walls in other rooms. Just as we can now control our home's temperature or set a security alarm, we will soon be able to control an increasing list of other facets of our lives.
Everything Connected
Intel's acquisition of Infineon's Wireless Solutions business can give it a footprint in that new world. The only question is what took it so long? Many think it's already too late, but I think Intel has one of the strongest brand names in the business, and that will give it the chance to make this work. The next question is, will it work?
Infineon is a company already making smartphone chips and already doing business with Apple. Beyond those givens, the entire marketplace is open to it. These are the early days in an enormous growth opportunity. This is one of the companies that few had ever heard of, but it is important.
I see other mergers like this one ahead, involving companies wanting to cash in on the smartphone's success. Even larger than that is the early opportunity in the converged space, where everything is connected.
Today we use a variety of unrelated devices. Everything is separate. Tomorrow, everything will be connected in the "cloud." Everything will work together. All devices will share information. So when we add a name to our call list, it will be updated on every device automatically. We won't have to buy software and install it in our laptops or smartphones. It will just be there in "the cloud."
"The cloud" is an interesting story that we've been talking about for years. Finally, it is becoming reality.
A few weeks ago, Intel announced the acquisition of McAfee, the computer antivirus company. This deal will give Intel the ability to try and put a bulletproof vest on its chips, the company hopes. Every step it takes throws it into a new race with the bad guys.
I think we may see several more strategic acquisitions by the company as it reinvents itself and prepares to grow over the next decade or two. One thing is for sure: Intel could look like a completely different and much-expanded company in a few years.
New Marketing Model?
With this acquisition, Intel wants to participate in the growth of the wireless smartphone sector as the first step. Will this work? It will take several years to find out, but the plan sounds good so far. There are a lot of questions, however.
For instance, will Intel want to change its marketing of the chips? Let me explain what I mean. Go into any store that sells computers and look around. You will see "Intel" stickers on some devices. That adds value and increases the likelihood you will buy that computer and pay more. That's the partnership and value Intel provides over other chipmakers.
How will that translate to the wireless space? That is not the way the wireless world works — not so far, anyway. When we go into a wireless store and look at the devices, we pay no attention to the maker of the guts of the device. We just look at the device itself. We pay no attention to logos like "Intel" on laptops.
Will Intel be able to change the way smartphones are marketed? Will it start putting "Intel" logos on the devices? Will it sell more devices because of that? At this point, I would say no, because the marketplace does not operate that way.
Of course, as the smartphone sector matures, and as companies like Intel enter it, that may indeed change. If Intel wants to spend the money and effort it would take, it is possible it could be successful and change the marketing model of the industry.
If not, it may be able to still do well as a quiet participant in the wireless industry — the same way Infineon is now. Would Intel be happy with that? I would say no. I don't see Intel being quiet. It's just not in its blood. It has to be the leader, not just a participant. The next steps will be interesting to follow.
And Now for Something Completely Different
We are moving into uncharted territory. That is exciting and dangerous. Companies will either hit the jackpot by being exactly where the industry is shifting to, or they will just miss the party.
Intel could be getting ready to reinvent the meaning of the chipmaker in the smartphone world. It could be getting ready to put "Intel" logos on every device. We may start to hear Intel jingles on television, and commercials for wireless smartphones on the radio.
The smartphone business has changed in recent years with Apple and the iPhone and with Google and its Android OS. Why not with Intel and its smartphone chips?
Either way, the Infineon acquisition looks like a solid opportunity for Intel at this point, although it is important to realize that many of these deals that sound good when they're inked just don't pan out. Sometimes, the two teams don't get along. Sometimes, the leaders lose their fight. There are many reasons.
It will be a while before we know if this was a successful move for Intel. However, I don't think Intel is done yet. Expect to see other acquisitions. Some of these may indeed change and expand the way we think of Intel: still a chipmaker, but now in the rapidly growing smartphone and tablet business — and whatever is coming next.
What other company will Intel and others be interested in acquiring? We are seeing this wave of acquisitions and mergers pick up steam. The next several years will be a busy time in the industry as it changes and expands and starts to look like a very different place. It's almost like looking through a cloud.
---
Jeff Kagan
is an E-Commerce Times columnist and a wireless, telecom and technology analyst, author and consultant. Email him at
[email protected]
.