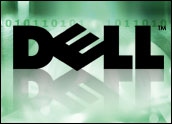 Dell announced Thursday it has entered into merger talks with Compellent Technologies, offering US$27.50 per share for a total of nearly $900 million. The offer is below Compellent's stock price on Wednesday of $33.65 a share.
While acquisition bids are typically slightly above stock price, Dell may see Compellent's share price as distorted. Before Dell and HP entered into a bidding war for storage company 3Par last August, Compellent's stock was cruising at $12 per share. Apparently the market ran up some acquisition expectation on Compellent shares.
Dell has been seeking a storage company to fill out its enterprise offeirng. Dell wants to expand its data center products and services, which include servers and storage. The goal is to lessen the company's dependence on the highly competitive and low-margin desktop and laptop market.
With Compellent, Dell would add technology that helps enterprise customers store, recover and manage large amounts of data.
It's also a response to the explosion of interest in cloud computing in the enterprise market. Just recently, the U.S. government started moving into the cloud. Cloud computing, which relies on massive storage capabilities, will account for nearly 40 percent of the $1 billion core cloud infrastructure market in 2010, 451 Group projects. The cloud market is expected to quadruple over the next three years.
Consolation Prize for 3Par Loss?
Earlier this fall, Dell engaged in a bidding war with HP over storage company 3Par. HP won the prize for a heady $2.4 billion. At the time, there was speculation that Dell would turn its attention to other potential storage players, including Brocade, CommVault and Compellent.
Dell's interest in Compellent is not the same as its earlier interest in 3Par, the company made a point of saying.
"Dell's enterprise strategy is to provide open, capable and affordable solutions that help lower customers' total cost of ownership," Jess Blackburn, spokesperson for corporate affairs at Dell, told the E-Commerce Times. "Compellent complements and extends Dell's storage portfolio. Compellent offers an award-winning SAN solution focused on the extensive, multibillion dollar mid-market segment. This is a different segment of Fibre Channel storage than 3Par serves."
Compellent told the E-Commerce Times it had nothing to add to the brief press release on both companies' websites acknowledging merger talks.
Internal and External Benefits
As a major computer company, Dell may be interested in creating a private cloud as well as using Compellent as a service entity for enterprise customers.
"This [merger activity] tells me that Dell wants to expand its offerings, and the Compellent acquisition may also give them opportunities to provide storage services and the like to customers," technology project manager and Geek 2.0 bloggerSteven Savage told the E-Commerce Times. "You can't really lose with an acquisition like this, because you can use it internally as well."
While 3Par and Compellent are both storage companies, they operate in different markets with distinct technologies.
"Both companies do cloud and enterprise," said Savage, "but 3Par seems to have more of a manufacturing base, and probably that would be subsumed into other products."
Last Great Chance for Compellent
If the Dell talks do not go through, there is not another likely bidder for Compellent.
Dell's competition has already snatched up storage companies: EMC bought storage equipment maker Isilon Systems in November. HP acquired 3Par in September. IBM has purchased a number of storage companies in the past three years, including Storwise, an Israeli company, in July.