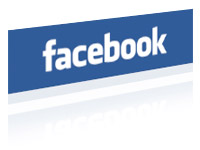 Facebook may soon be adding video ads, a key step in the development of an advertising platform that needs to draw interest from brands that may have previously questioned its return on investment.
Video ads could start to run on Facebook as early as June or July, according to a report in AdAge. Ad slots will be capped at 15 seconds, and users might see no more than four ads per day — although that's no guarantee users won't see repeats of the same ad. Those 15 seconds could cost advertisers up to US$1 million per spot.
Facebook did not respond to our request to comment for this story.
The world's leading social network will have to strike a delicate balance between advertisers and users. Video ads would have to be executed the right way in order to please users who log on to Facebook for social connections, not commercials. Advertisers, meanwhile, would want to know if all those eyebals in Facebook's potential vast audience would translate into revenue for whatever they are selling.
Facebook Is Not TV
For better or worse, video ads will have a major effect on Facebook.
"Facebook video is really going to be a more impactful or potentially more impactful channel," said Michael Scissons, CEO of Syncapse, which this week released a report on the value of a Facebook Fan. "I think it will add to what they're doing," Scissons told the E-Commerce Times.
Speculation that the ads will auto-play and may be disruptive could generate criticism.
"The concern is that this is not television," Jared Hendler, global director, digital and creative for MWW Group told the E-Commerce Times. "Television is sort of a trade where you've got content, creating a high quality experience, it has value to it. Your payment for that is to accept messaging."
Facebook is not television; it requires different treatment, he added.
"The difference with Facebook is that my mother, my father and my friends are creating the content," Hendler said. "I think Facebook's got to be very certain, and they've done a very good job of this in the past. They need to make sure these are not commercials. It's got to be value-added content."
Growing and Testing an Ad Platform
The social network has introduced several ad formats, and some have gone away. Facebook will be careful about how it executes video ads as it tries to lure companies like General Motors, which last year stopped advertising on the network over questions about ROI. GM recently announced it would resume its Facebook ads.
The company typically tests new layouts, features and ad units on a portion of its users. It can gather feedback and fine-tune development before reaching across its network.
"There will be testing with smaller focus groups before a broader rollout will happen. They're definitely going to have to throttle how interruptive these ads will be," said Scissons. "They'll require some tinkering before they find the right mix for video."
Make or Break
Facebook has built scale. However, the network needs to offer balance with its ad strategy in order to keep its users from fleeing.
"Facebook is pretty sticky," said Scissons. "One of the challenges that Facebook has is that it has a percentage of users that don't like something. If 10 percent of people don't like it, that's over 1 million people."
The introduction of video ads could make or break the future of the platform, Hendler said. "If they start becoming an advertising medium, Facebook's done. It's not an advertising medium, it's about connecting people."
Facebook was under pressure to monetize the network even before it went public last year. More pressure may influence its decisions on new ad units.
"Zuckerberg's always talked about value, value, value," said Hendler. "The difference is now they're a public company with shareholder pressure."
If excuted correctly, however, Facebook video ads can realize the potential for an effective new form of brand storytelling.
"This is going to be a pretty powerful video channel that can surpass other networks," Scissons noted, "if Facebook is able to launch this in the right way."