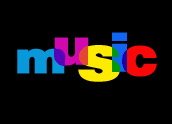 A federal judge has established a framework that determines the licensing fee amounts three online services — Yahoo, AOL and RealNetworks — should pay to the American Society of Composers, Authors and Publishers (ASCAP).
The fees could amount to US$100 million, according to ASCAP, and will be paid to members whose music users have streamed over a seven-year period. The music industry trade group has claimed that its members have not been duly compensated for music streamed over the three services.
Fees Vary by Company
The 153-page decision by U.S. District Judge William Conner of New York covers license fees between July 1, 2002, and Dec. 31, 2009, for musical works in the ASCAP repertory offered by AOL, Rhapsody and Yahoo.
"It is critical that these organizations share a reasonable portion of their sizable revenues with those of us whose content attracts audiences and, ultimately, helps to make their businesses viable," said ASCAP President and Chairman Marilyn Bergman, who also is a lyricist.
Conner's ruling — which has no effect on the royalties owed to record labels — did not specify how much ASCAP members are owed.
"This historic decision, for the first time, provides a clear framework for how the online use of musical works should be appropriately valued," said ASCAP Chief Executive Officer John LoFrumento.
Yahoo has to pay fees dating to 2002; RealNetworks, to 2004; and AOL, to 2005, according to the ruling. The formula, factoring in usage of each site, will determine how much each company will have to pay in the period covering 2007 to 2009.
"The companies that are going to pay this have already been losing market share," Phil Leigh, principal analyst for Digital Media, told the E-Commerce Times. "They're not making money at it."
The companies expected to pay royalties, but considerably less than the judge's formula requires, Leigh noted.
Poor Timing
The decision comes at a bad time for at least two of the companies, Yankee Group analyst Laura DiDio told the E-Commerce Times.
"For Yahoo, it's not a catastrophe, but the timing of this is not insignificant, when they're also at least assuming the position that they're trying to avoid a hostile takeover by Microsoft," she said.
The royalty payouts will weigh on future earnings statements, DiDio commented. "If you're having to pay royalties, it can certainly change the landscape for you, because you've got to figure that into all your future earnings reports."
The ruling has a twofold result. "It's putting a squeeze on smaller streaming sources, because they just don't have the revenue to pay [royalty fees]," Yankee Group analyst Mike Goodman told the E-Commerce Times. "The flip side to that is, as costs go up, smaller players go out, and you have consolidation."
That could be a benefit for the big companies that are left. "In turn, your ad revenues go up. So, in theory, it should be a zero-sum game," he added. "So, for the big guys, it's not necessarily a bad thing. No business wants to see its costs go up, but if it drives smaller players out, it helps them with ad revenue in the long run."