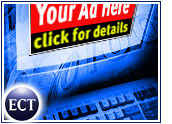 Widget syndication firm Clearspring on Monday launched an ad network to give publishers a way to monetize the content within their widgets.
The Widget Ad Network, which is built on Adify's Build Your Own Network (BYON) platform, provides six different in-widget advertising formats for an easy and scalable solution for monetizing digital content across social networking sites, start pages and blogs, the company said.
Clearspring-enabled ads will live within widget content that users interact with on an ongoing basis, which for advertisers will mean an extended lifetime value for such ads. Publishers, meanwhile, can determine which advertisers will be allowed to place ads within their widgets, and Clearspring's domain blacklisting and tracking tool will provide both publishers and advertisers greater control and visibility into where the widgets and ads are placed.
McLean, Va.-based Clearspring now provides publishers with a single source for widget creation, content distribution, in-widget advertising sales, ad serving and performance tracking and reporting, the company said.
Burgeoning Opportunity
A widget is essentially a miniature Web page that can be grabbed and posted by anyone to their own Web site, blog or social network profile. The plug-ins are becoming increasingly widespread, with more than 21 percent of the worldwide online audience viewing them in an April study by comScore Media Metrix.
The phenomenon has already attracted the attention of industry heavyweights including Google, which announced in September that it was testing its Google Gadget Ads service for delivering ads through widgets.
Along with announcing its Widget Ad Network, Clearspring on Monday also announced an exclusive partnership with PointRoll, a provider of rich media online advertising. Clearspring will leverage PointRoll's technology to incorporate rich media ads into the Widget Ad Network, it said.
Charter Members
A raft of media outlets have already signed on with Clearspring's Widget Ad Network, including The Huffington Post, IDG, the National Hockey League, Spark Art and Fox Television.
"The decision to participate in the Widget Ad Network is part of a broader strategy to extend the reach of our popular content like Futurama's all-new 'Bender's Big Score' DVD into the ever-growing social networking market," said Sharon Merle-Lieberman, vice president of marketing at Fox Television.
"To do this as efficiently as possible, we chose Clearspring, since the company enables us to go to one source to create, distribute, and track the results of our widget marketing efforts, as well as help us monetize the promotion," she explained.
Advertisers that have signed up include Blockbuster and Lionsgate Films.
"Clearspring has built a very respectable inventory of branded widget content and we see the Widget Ad Network as being a smart way to reach the fragmented Web 2.0 audience," said Aaron Coleman, senior vice president for Blockbuster Online.
'All About Distribution'
Advertising through widgets is "definitely a trend," and makes a great deal of sense for publishers since it lets them monetize their content, Greg Sterling, founder and principal with Sterling Market Intelligence, told the E-Commerce Times.
The widget phenomenon is "all about distribution," Sterling noted, and getting people to put your content on their site so you can reach them where they have to be anyway. In that way, they infiltrate high-traffic sites, he said.
Ad networks, meanwhile, are also highly focused on distribution, he noted, making the two very compatible.
"This is a way for publishers, which may not have their own ad sales, to make some revenue through a third party that could sell those ads more efficiently," Sterling explained.
The Connecting Bridge
The overall trend behind the widget advertising phenomenon is to try to improve the level of engagement with consumers and the targetability of ads, Harry Wang, a research analyst with Parks Associates, told the E-Commerce Times.
"The first step is to generate interest from consumers by giving them the applications to help them access their desired content easily, conveniently and quickly," Wang explained.
In that way, Clearspring's service "may be the bridge connecting consumers with advertisers — it's a good step."
A critical factor influencing the success of services like the Widget Ad Network, however, will be respect for consumer privacy issues, Wang cautioned. "Some consumers may be receptive, but at a certain point others will say 'that's it' and they won't use your service or your application again."