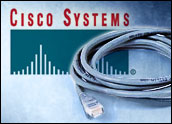 Powered by a slightly better than expected earnings report and expectations that tech spending will remain strong, Cisco Systems has said it will add 1,000 workers in 2004.
The company said the 1,000 jobs will come on top of 200 positions it filled during the first quarter. Although it did not provide a breakdown of onshore versus offshore, Cisco said the "majority" of the jobs will be added in the United States, primarily in and around its San Jose, California, headquarters. Most of the new hires will work in engineering and sales.
"I think we're going to see more hiring," CFO Dennis Powell said in a conference call after Cisco announced its third fiscal quarter earnings. "What this says for us is we think the economy is improving. We expect it to continue to improve."
Replacing Losses
The jobs will only partially replace the approximately 8,000 positions the Internet gear maker slashed starting in 2000, reducing its workforce to about 34,000. However, combined with other news of tech hiring, the moves suggest strong confidence that the economic recovery will not wilt anytime soon.
Chipmaker AMD has said it will expand its employee base in 2004 to meet rising demand. Meanwhile, Microsoft, which will lay out its long-range employment projections later this summer, has indicated it is already starting to add workers in certain parts of its business.
IBM has said it will add 15,000 positions this year and, amid pressure over its apparent penchant for offshoring jobs, has pledged to ensure at least one-third of those new jobs will be based in the United States.
Long Road Back
The jobs being added will only begin to undo the damage done during the tech downturn, John Challenger, CEO of outplacement firm Challenger, Gray & Christmas, said in an interview with the E-Commerce Times. Even so, they are welcome news for laid-off, struggling tech workers.
"If the top companies in each tech category start to turn from trimming staff to hiring, others will follow suit," Challenger said. In fact, his firm, which usually publishes statistics on announced layoffs, recently divulged plans to begin collecting data on job additions.
Although there has not yet been a torrent of such news, Challenger said he expects continued improvement in the rest of 2004.
Back in Black
Cisco turned in a strong earnings performance for the quarter, posting a 23 percent gain in profits as it earned US$1.2 billion on $5.6 billion in sales.
Buoying Cisco's outlook was a 15 percent increase in orders from U.S.-based corporate customers compared with the previous quarter, CEO John Chambers said, describing the momentum as the strongest in "many years."
The company did hedge its bets somewhat, saying world events and rising interest rates could pose a threat to the expansion of tech spending, though it described that possibility as less likely than a continued-improvement scenario.
The gear maker, which has won a strong foothold in the home-networking arena with its purchase of Linksys, also said it will continue to pursue additional acquisitions, with a focus on security and voice- and video-over-Internet technologies.
Despite the reported profit gain and relatively rosy outlook, Cisco shares slipped in early trading Wednesday, falling about 2 percent to $21.79.