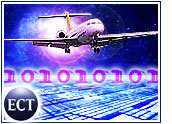 Aiming to penetrate the lucrative online travel market, Cendant (NYSE: CD) announced Monday that it is set to acquire Cheap Tickets (Nasdaq: CTIX) in a deal valued at US$425 million, or $16.50 per share.
"Cheap Tickets is unique among its principal competitors in that it is successful in both online and offline markets," said Cendant chairman, president and chief executive officer Henry R. Silverman. "The acquisition of Cheap Tickets supports our strategy of further penetrating the fee-for-service components of the travel industry."
The deal gives Cendant access to Honolulu, Hawaii-based Cheap Tickets'online customer base of nearly 14 million registered users. In addition, Cendant said the purchase will provide its suppliers with more cost-effective distribution both online and offline.
Looking to Expand
In conjunction with its purchase of Cheap Tickets — which sells discounttravel tickets and hotel reservations through its retail outlets, over theInternet and by phone — Cendant said it expects to strike an agreement withits affiliate, Travel Portal (TPI), that will allow TPI to integrate all of Cendant's Internet operations.
TPI, a portal that will supply consumer access to lodging, timeshare and rental car inventory as well as vacationpackages, is slated to be launched in the coming months.
As part of the arrangement, Cendant will retain Cheap Tickets' offlinebooking business, including all call center operations, as well as itsnon-Internet based revenues, licensing fees and call center servicescharges. TPI will recognize all revenues for travel booked via the Web.
No. 3 and Rising?
With the launch of TPI, Cendant said it will become the third largest Webtravel network, claiming more than 6 million unique monthly visitors.
Cendant is also working to complete its $2.9 billion purchase of anothertravel services provider, GalileoInternational, which operates Trip.com and TravelGalileo.com.
Cendant is a multinational giant with businesses in the real-estate, travel, financial services and automobile markets, including Avis, Century 21, Coldwell Banker and Howard Johnson.
Numbers Game
Factoring in the $145 million in excess net cash and cashequivalents that Cheap Tickets had on hand as of June 30th, New York City-based Cendantsaid the net purchase price totals approximately $280 million.
According to Cendant, the acquisition, which is slated to close in the fall,will add roughly 1 cent to 2 cents per share to its earnings in 2002, and 3cents in 2003.
Investors seemed to be buoyed by the news. In early trading Monday, CheapTickets stock climbed $4.47 to $16.32, representing a nearly 38 percentleap. Cendant was up 3 cents to $19.23.
Bumpy Ride
Founded in 1986 as a traditional travel agency, Cheap Tickets launched itsonline site in October 1997. Since stepping onto the Web, Cheap Tickets has derived 40 percent of its gross travel bookings from the Internet channel, the company said.
Although Cheap Tickets reported its 10th consecutive profitable quarter earlier thismonth, the firm has had a bumpy ride. Two weeks ago, CheapTickets announced it was shuttering itsoffline retail travel stores in a bid to cut costs and improveefficiency. The travel agency said at the time the move would allow it to focus all ofits resources on the company's online and call center businesses.
In addition to the airfare wars that hurt Cheap Tickets in the secondquarter, the company also suffered technical errors on its Web site, adecline in call-handling ability as its call volume increased, and problemsimplementing a new version of its Web site.