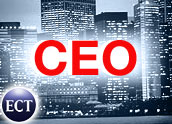 Michael Capellas, the former CEO of PC maker Compaq and long-distance company MCI, has been tapped to lead First Data after the payment processing firm's planned private equity buyout is completed.
Kohlberg Kravis Roberts & Co. plans to complete its takeover of First Data — valued at US$29 billion when it was announced in April — sometime during the current quarter. The transaction will end First Data's run as a publicly traded company, putting Capellas at the helm of a private concern for the first time in his career — though the odds are good that KKR will try to bring the company public once again after making some changes.
Denver-based First Data, which processes billions of dollars worth of purchases for merchants around the world, is well-positioned to become a major player in emerging payment markets, including both international e-commerce and mobile commerce, Capellas said.
Saying he was joining First Data at a "pivotal time," Capellas said he feels the company "is uniquely positioned to pioneer innovative technologies for the next-generation of electronic and mobile commerce around the world."
First Data's new owners are eyeing growth in several areas, including supporting the expansion of mobile commerce, fostering the replacement of cash and check payments with electronic alternatives and encouraging international growth from places such as China and India.
Well-Positioned In the Market
Though it will have numerous competitors for the right to support expanded e-commerce and mobile e-commerce payments, First Data may be among the best-positioned, given its extensive relationships with merchants. First Data had 2006 sales of $7 billion and has forecast that revenue growth could hit 10 percent this year.
With new solutions offering ways to handle micro-payments and to secure payments made with mobile phones — increasingly being used as electronic wallets in some Asian countries — the cash economy may fade away over time. At the same time, the number of checks being written to make payments has long been on the decline.
The result is increasing reliance on electronic payment solutions, which require the type of back-end processing and support that First Data specializes in.
Doing away with cash and checks and even signed credit card payments is all but inevitable, Mark Levine, a partner with Core Capital Partners, told the E-Commerce Times.
"The technological barriers have fallen, and now it's just getting people comfortable with paying with someone electronic rather than with cash currency," Levine said. "The stage is set for an explosion of mobile and contactless payment opportunities."