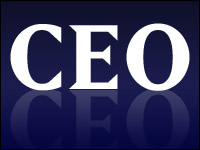 Qwest Communications Chairman and CEO Richard C. Notebaert plans to retire from both positions as soon as a successor can be found, the telecommunications carrier said Monday.
Qwest will commence a search for a replacement immediately, saying that it "plans no changes in strategy or operations" as a result of Notebaert's departure. The company did not set a timetable for finding a replacement.
The 59-year-old Notebaert has held the two posts since June 2002, and is widely credited with helping restore the former Baby Bell to prominence and sustained profitability, with the company's stock price more than tripling under his leadership.
Proud of Accomplishments
His tenure spans the telecommunications recovery from the dot-com collapse. He also oversaw the company during two particularly turbulent times, including the period during which Qwest made a strong but unsuccessful bid to buy long-distance carrier MCI, a move that would have significantly raised the company's national profile; and the accounting scandal that eventually led to former CEO Joseph Nacchio being convicted of insider trading earlier this year.
"I am extremely proud of our accomplishments during the past five years and have full confidence in the leadership at Qwest," Notebaert said. "The time has come for me to spend more time with family and focus on other commitments. I will leave the company only when the board has selected a leader who shares our vision and will continue to guide Qwest's solid performance and reputation as a leading national communications provider with a very bright future."
Notebaert leaves the company facing competitive challenges, but also with a share of the recently awarded Networx contract from the General Services Administration (GSA), which could be worth tens of millions of dollars in coming years.
Mixed Legacy
Qwest shares sagged in morning trading Monday shortly after the news broke, giving up about 4 percent to US$9.76.
While Notebaert helped get Qwest back on its feet, cutting costs and focusing resources on growing businesses such as high-speed Internet access, the company remains one of the smallest of the major telecommunications carriers. Fellow Baby Bells such as Verizon and what is now AT&T have grown through a series of mergers that have given them a broader menu of products — including wireless in many cases — while Qwest remains largely a regional telecommunications provider.
Notebaert's "leadership in the transformation of Qwest has exceeded all expectations," said Qwest board member Frank Popoff. "He will leave the company well positioned for future growth and truly will be missed."
Notebaert did manage to pull Qwest into the black after years of financial losses, with the company posting a $543 million profit for 2006, compared to a staggering loss of more than $38 billion in 2002, when the company was continuing to roll out fiber optics networks at a breakneck pace.
Still, those years of losses have taken their toll on Qwest's balance sheet, with the carrier burdened with nearly $14 billion in debt — half of the debt the company was carrying when he took the helm. That red-inked-stained balance sheet was the main reason by MCI eventually choose to accept a merger proposal from Verizon, even though that carrier was offering a lower per-share price than Qwest at the time.
Understanding Changes
Notebaert's career was defined by the deregulation of the telecommunications industry in the U.S., telecom analyst Jeff Kagan told the E-Commerce Times. Before Qwest, he worked at Tellabs, and before that had served as CEO Of Ameritech, a small local phone company that was sold in 1999 to SBC Communications — the carrier now known as AT&T.
"He has always impressed me as one of the CEOs who understood the changes in the industry, before the majority of the others did," he said. "He has done a tremendous job turning Qwest around during the last few years as CEO. He has taken a different approach from the other Baby Bells and is not aggressively moving into building out their own combined telephone, television and Internet networks."
Qwest resells Sprint wireless plans, Kagan noted.
"Even though the company is taking a different and slower approach to the changes in the industry, he still took care of job No. 1, which was saving Qwest," he added. "Qwest is not one of the companies you think about when you think about innovation and new bundled services, but it is a company that has recovered from the brink of oblivion over the last several years and that was all about Dick and the team he put together. Now the question is, will the new Qwest be able to remain competitive as the industry continues to transition and it begins to compete with cable television companies for consumers and with other baby bells for business customers?"
Picking Up the Pieces
Notebaert will likely be remembered for picking up the pieces at Qwest after Nacchio's departure, which came under a cloud of controversy over how revenues were being accounted for. In April, Nacchio was convicted of insider trading after a jury agreed with prosecutors who said he hid the company's falling revenues with pumped-up forecasts while selling his own shares.
As for a successor, the search will likely take the board outside the company, where it could find plenty of telecom industry executives with former CEO-level experience thanks to the wave of consolidation that has washed over the sector in recent years.
Though the company claims it does not want or need to change strategy, growth may only come by branching out, said Gartner analyst Edward Paulak.
While Qwest came a long way under the departing CEO "it still has some significant steps to take if it wants to compete with the mega-carriers," he told the E-Commerce Times.