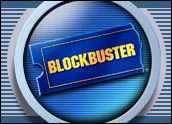 Blockbuster has named James Keyes, former chief of convenience store chain 7-Eleven, as its new CEO as it bids to regain investor confidence while fighting off challenges from Netflix and emerging technologies.
Keyes will succeed John Antioco, who activist investors — led by billionaire board member Carl Icahn — forced out. The investors were incensed over the pay package Antioco was receiving even as the company was not hitting on all cylinders. Antioco agreed to step down after clashing with Icahn over his pay package. In the end, Antioco and the company struck a deal to have him receive a reduced severance and stay on until a new CEO was named.
Keyes will receive a far more modest pay package, at least to start, with his initial contract calling for him to receive at least US$750,000 a year in salary and possible bonuses of up to $500,000.
With Keyes, the No. 1 video and DVD rental chain gets a CEO who has proven he can stabilize a company and foster growth in a highly competitive industry. Under his leadership from 2000 to 2005, 7-Eleven posted 36 straight quarters of same-store sales gains, and grew to 6,000 stores in the U.S. and 30,000 worldwide. Prior to taking the CEO seat, Keyes, 52, had been CFO and chief operating officer at the chain during a 21-year career at 7-Eleven.
'The Right Person'
Icahn applauded the selection, calling Keyes "exactly the right person to become the next leader of Blockbuster."
Keyes, Icahn said, "is results-oriented, strategic and able to identify practical, yet highly creative solutions to complicated business problems. Most importantly, he has a strong multiunit retailing background and an impressive record of introducing new customer-focused technologies into a business that have driven financial results."
Investors also backed the hiring, sending Blockbuster's shares higher by 3.5 percent in afternoon trading Monday to $4.45.
Renting Rivals
Keyes' main task will be to steer Blockbuster through changes being mandated by the competitive environment and to position the company to remain successful when technological advances render DVDs obsolete.
Antioco is widely credited with helping Blockbuster respond to the challenge posted by Internet-only rival Netflix by opening a comparable movies-by-mail service and other moves, such as eliminating late fees and launching a still-nascent video download service.
The moves have helped slow down the rate at which Netflix was eating into Blockbuster's share of the DVD rental market. Netflix now has about 6.8 million subscribers to its service, but recently reduced its forecasts for year-end subscriber numbers from 8 million to 8.4 million to 7.3 million to 7.8 million.
Blockbuster, meanwhile, is doing some downsizing of its own, announcing that it would close 282 of its 5,000 U.S. retail stores by the end of the year, about the same number it closed during 2006. While that may be seen as a significant shift for the company and the leading edge of a move to a more Web-based approach, Blockbuster has said the closings are the result of a continual review of store performance and subsequent adjustments.
Keyes will have to decide on a strategy for how Blockbuster uses its Total Access service — which enables users to return movies to local Blockbuster stores as well as through the mail. Blockbuster has been losing money on Total Access, at least in part because of a heavy marketing campaign to support its launch.
Total Access
Over time, Total Access may prove more valuable if it can drive traffic into the chain's stores and if, while there, customers can be convinced to make additional purchases or rentals. That may require changes in the product mix and merchandising selection, something that Keyes is well versed in given his convenience chain background, Wedbush Morgan Securities analyst Michael Pachter told the E-Commerce Times.
"Netflix has established that stores aren't needed for a DVD rental business, but Blockbuster may find there's value to having that outlet as well," he said. Antioco put many of the pieces in place for Blockbuster to continue to thrive amid the changes in the marketplace, Pachter added.
Keyes' background in running the convenience store chain, where getting more out of each customer is a major focus of management, may prove valuable in that area. In the future, Blockbuster stores could expand a selection that already includes rental gaming consoles for renting.
Digital Delivery
Nevertheless, both Blockbuster and Netflix eventually may find themselves displaced by digital delivery of movies and games. Still, the current state of that technology suggests DVDs won't be disappearing any time soon, said Yankee Group analyst Mike Goodman.
While on-demand services from cable and satellite companies have gained traction, other distribution channels are still maturing, and even with devices such as Apple TV, which can transfer media downloaded over the Internet to TV sets, physical media such as DVD remain the favorite format for consumers.
"Blockbuster is an established brand in the video arena, and there is value in that," Goodman said. The chain's recent decision to embrace the Blu-ray format for next-generation high-definition DVDs showed that the chain still has clout. "Right now, DVDs are still the way that most people want to get their movies."