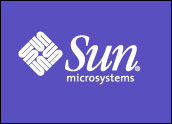 Sun Microsystems' biggest institutional investor — Southeastern Asset Management — plans to add two new members to the struggling server maker's board of directors.
Memphis, Tenn.-based Southeastern owns 22 percent of Sun's common stock. Founded in 1975, Southeastern has US$34 billion in total assets under management.
Southeastern's Monday announcement comes at a time when Sun is struggling mightily to keep up with larger server companies such as HP, Dell, IBM and Toshiba. In mid-November, Sun announced it would lay off as many as 6,000 workers, or 15 percent of its workforce, over the next year in an effort to cut costs.
Sun's stock was up 9.74 percent to $3.83 per share in late-day trading on the Nasdaq National Market on Monday. However, that's an 81.4 percent decrease in value from the stock's 52-week high of $20.59 per share. The price held through Tuesday, closing at $3.82.
New Directors Still Unnamed
Southeastern has not yet named the new directors, but Sun said they would be appointed as soon as reasonably practicable.
The additions may not have much impact on the company's fortunes moving forward, suggested Brendan Barnicle, an equity analyst at Pacific Crest Securities.
"Sun already has several outside members on its board," he told the E-Commerce Times. "[Private equity firm Kohlberg Kravis & Roberts] put some money in and put some people on the board a few years ago, and nothing material really changed. The only thing that changes is that there will be some sort of optimism that the two new board members will create some change."
Series of Setbacks
Over the last several years, Sun has suffered a string of setbacks that have caused its value to drop significantly.
It was one of the last server manufacturers to adopt cheaper industry standard components for its hardware, Barnicle noted.
"There was a massive shift in the top 500 companies buying servers to servers that were powered by Intel processors," he said. "Now, 70 percent of the servers out there use them.
In 2005, Sun acquired tape storage giant StorageTek for about $4 billion, a move that dragged Sun down, said Barnicle.
Meanwhile, Sun has also suffered from the big bets it placed by acquiring many customers in the struggling financial services sector, he added.
Southeastern Puts On a Brave Face
For its part, Southeastern has maintained an optimistic public stance regarding Sun's future.
"With the appointment of two new directors, the recently announced restructuring, over $3 billion in cash, and a long history of cash generation, we are confident Sun is well positioned for long-term success," said Southeastern vice president and principal Jason E. Dunn.