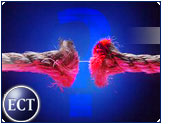 The driving force behind Sears' US$1.98 billion purchase of Lands' End was the clothing brand itself. But Lands' End's reputation for merging catalog and online sales and providing high-quality customer service played a role as well.
Now, with the merger moving quickly toward a mid-June closing, it is not yet clear how Lands' End's online strategy will fit into the Sears corporate picture, Lands' End spokesperson Emily C. Leuthner told the E-Commerce Times.
"Sears certainly considered all the different benefits that Lands' End would bring, and our experience and success online was among them," Leuthner said.
Time Will Tell
Lands' End has been selling apparel on the Internet since 1995, Leuthner noted. Along with other catalog retailers, such as L.L. Bean, it consistently has been cited as one of the top Web merchants in terms of repeat customer visits.
"We were one of the first companies to recognize that selling online was not an end in itself, but another channel in a multichannel sales environment; and that meant we had to do customer service just as well there as with our catalogs," Leuthner said.
In comparison, Sears has had a fairly low-key run on the Web during the past four years. To its credit, the company managed to avoid many of the high-profile failures that beset other traditional retailers as they crawled online — but it has not distinguished itself in the eyes of customers or analysts, either.
"Lands' End's skill in product development, online channels and direct-to-consumer sales is an asset to Sears," GartnerG2 analyst Kevin Murphy wrote in a report.
David and Goliath
While Sears has won applause from investors for the acquisition, Murphy said Lands' End will benefit, too, by gaining access to a massive brick-and-mortar infrastructure, which most retailers that focus on the Web or catalogs cannot afford.
But figuring out how the puzzle pieces will fit together when the two companies try to integrate their operations will be no small feat, according to analysts, because of considerable overlap between the two companies.
"Consumers want a transparent process. They want to feel at home no matter which channel they're shopping through," Forrester research analyst Christopher Kelley told the E-Commerce Times.
"They want to recognize the brand in all channels."
On the Edge
Lands' End specializes in catalog and online sales but has traditionally maintained a handful of outlet stores in the United States.
Sears, meanwhile, has long had an online presence in addition to its many department stores, and it was one of the first retailers ever to utilize catalogs.
But despite Sears' online experience, Lands' End is the leader on the Web. The company pioneered the introduction of three-dimensional modeling software called "My Virtual Model," which allows customers to drape clothes over stand-in "models." It was using this technology even before the now-infamous — and defunct — Boo.com. And Lands' End has long employed a live customer service "chat" feature on its site.
Lands' End has also sought to upgrade its site constantly, Leuthner said. Last year, the company began using Easy Ask software to make it easier for customers to find the exact products they are looking for on the site.
Win-Win Situation
Murphy noted that the trick for Sears will be to absorb the best parts of Lands' End without alienating customers who have come to expect the mail-order company's particularcustomer service touch.
"[Sears] must maintain the distinctiveness of the Lands' End brand and the quality of service that Lands' End customers are used to," he said.