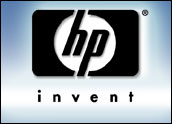 The California Attorney General's office late Wednesday charged former Hewlett-Packard Chairwoman Patricia Dunn, a second high-ranking HP executive and three others with felony fraud and conspiracy in the wake of a controversial internal investigation launched to determine the source of board leaks to the media.
Dunn was charged along with former HP counsel and ethics chief Kevin Hunsaker — who has, like Dunn, since resigned from the computer maker — and three outsiders: Ronald R. DeLia, managing director of Security Outsourcing Solutions, the Boston-based security firm that ran an investigation into press leaks for HP; Matthew Depante, who oversees a Florida-based firm known as Action Research Group (ARG) that allegedly brokered the phone record data; and Bryan Wagner, a Colorado-based employee of ARG.
Misrepresenting Themselves
All five face four felony counts of fraudulent wire communications, wrongful use of computer data, identity theft and conspiracy.
The charges all stem from the use of pretexting, through which investigators obtained the phone records of HP board members, employees and some journalists by using those individuals' social security numbers and other personal data, and by representing themselves as the owners of the phone records.
"One of our state's most venerable corporate institutions lost its way as its board sought to find out who leaked confidential company information to the press," said Attorney General Bill Lockyer. "In this misguided effort, people inside and outside HP violated privacy rights and broke state law. On behalf of Californians, who cherish privacy so much they enshrined the right in our state Constitution, those who crossed the legal line must be held accountable.
"That is my duty," he added, "and I will perform it in a manner that reflects the gravity and importance of this case."
Each of the counts could bring a maximum prison sentence of three years as well as significant fines.
HP declined to comment on the action, saying only that it "is continuing to cooperate with state and federal investigators."
Chain of Command
As of Thursday morning, plans were being made for Dunn and Hunsaker to turn themselves in and for the three out-of-state defendants to be extradited to California, Lockyer's office said.
The charges culminate more than a month of investigation by the AG's office, an investigation that began before the details of a boardroom spying scandal began to unfold. Since then, three board members, including Dunn, have resigned, along with HP's top attorney, Ann Baskins, who joined a group of principals in the case who refused to testify to a Congressional committee, invoking their 5th Amendment rights against self-incrimination.
Baskins was not among those charged Wednesday. Lockyer's office had previously signaled that current HP CEO Mark Hurd was not likely to be charged as well.
According to Lockyer, the charges reflect a detailed and carefully carried out conspiracy to obtain phone records through fraudulent means. In a declaration supporting the charges in the complaint, investigators laid out evidence to suggest both Dunn and Hunsaker were using "false pretenses" to obtain the phone records.
"After acquiring that knowledge, the complaint and declaration allege, both Dunn and Hunsaker facilitated the continued use of the illegal means to obtain phone records, making both culpable for the crimes," Lockyer said.
Dunn has said that she was told by attorneys for HP that the law was not clear on whether pretexting was a crime.
The complaint charges that Dunn personally gave DeLia the home, cell and office phone numbers for HP board members in April of 2005. The complaint says Hunsaker became aware of the use of pretexting in January of 2006 and went on to provide investigators phone numbers for other HP officials.
It also says DeLia hired Depante's firm to obtain the phone records of HP board members, knowing the firm would do so using false pretenses. Wagner was the one who actually obtained the phone records, the complaint states.
Hurd Stays Clear
While felony charges significantly up the stakes for those involved, analysts and investors remain focused on Hurd's ability to remain above the fray, and HP's continued ability to execute on its turnaround plan amid the distractions.
HP has remained active during the scandal, unveiling a partnership that calls for it to pre-load the Yahoo search engine on its PCs, and buying gaming PC vendor Voodoo last week even as its executives were preparing to testify before Congress.
HP's day-to-day operations have largely been insulated from the scandal, which is seen as a board-level problem and not one that will impact Hurd's ongoing turnaround, Gartner analyst Martin Reynolds told the E-Commerce Times.
"HP has been able to execute its business strategy amid the scandal and there's nothing to suggest it won't be able to continue do so," he said.
Still, the state's investigation was only one of several still ongoing. The FBI is known to be looking into possible federal identity theft and fraud charges, and the Securities and Exchange Commission (SEC) has told HP it is trying to determine if the company withheld information about what led to the resignation of some board members.
Some attorneys believe civil suits are also likely to follow against HP, the outside firms and the individuals involved. In fact, some phone companies have already moved to take action against investigative firms they say defrauded them by claiming to be the individuals whose phone records were being sought.
HP shares traded down about 1 percent Thursday to US$37.64, but remain less than $1 from their yearly high levels, as investors have stuck by the company.
Enderle Group Principal analyst Rob Enderle claimed that's because observers seem to have been able to keep the scandal in perspective — and noted that viewed alongside political scandals in Washington, D.C., it pales in comparison.
"The HP folks were motivated to stop a problem, rather than fill their own pockets as was the case with the often referenced Enron and WorldCom," Enderle told the E-Commerce Times. "HP employees, investors, and customers were largely unaffected.
"Kind of amazing really given how much visibility this thing had over a short period. It probably speaks as much to the maturity of those different groups as it does to anything else. It had no impact on HP's operations and the different groups seemed to see through all of the political fog just fine to realize that."