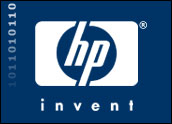 The office of the California Attorney General indicated it could be just days away from filing charges in connection with the investigation into media leaks conducted by former Hewlett-Packard Chairman Patricia Dunn.
In a nationally televised interview Wednesday, Attorney General Bill Lockyer indicated he had compiled enough evidence to file charges against some at HP as well as third-party contractors who conducted the private probe, which included the use of pretexting to obtain phone records of board members, employees and some reporters.
The specter of formal criminal charges significantly raises the stakes in the case of boardroom intrigue at HP. Already this week, Dunn stepped down as chairman of the board, handing that title to CEO Mark Hurd. Dunn will remain a board member for the time being.
The criminal investigation comes in addition to an inquiry already under way by the Securities and Exchange Commission (SEC), which has asked HP for more information on why it didn't disclose the reasons behind former board member Thomas Perkins' sudden resignation. Perkins quit after clashing with Dunn over the investigation, which pinpointed another board member, George Keyworth, as the source of several media leaks. Keyworth has since resigned from the board.
In addition, Congress has also expressed an interest, with the House Energy and Commerce Committee asking HP for information about what unfolded in the board room at the computer and printer gear giant.
Phone Records in Focus
Much of the criticism of the investigation has focused on the use of pretexting to obtain phone records. In pretexting, a third party obtains phone records by claiming to be the person who holds the phone account. While there is no specific prohibition against the tactic in California law, reports indicate Lockyer may use existing fraud statutes to press charges, focusing on the fact that investigators misrepresented themselves to obtain the phone call data.
Lockyer has a track record of being aggressive on pretexting, filing a lawsuit in March against Data Trace, a company that through a Web site offered to obtain cell phone records of third parties.
The probe is believed to be focusing on the tactics deployed specifically by Security Outsourcing Solutions, a Massachusetts-based investigative firm.
Further complicating the case is the fact that Lockyer is currently running for the position of state treasurer. Some political observers say he may be trying to borrow from the playbook of New York State Attorney General Eliot Spitzer, whose high-profile cases against Wall Street brokerages and spammers have helped make him a leading candidate for governor in that state.
Ironically, most observers are unable to pinpoint what the leaks were that sparked HP's investigation, though some believe they date as far back as nearly two years ago, when the board began discussing whether to move former CEO Carly Fiorina out of her position. Fiorina eventually was forced out.
Investors Sanguine
Despite the threat of imminent criminal charges that could involve high-ranking executives or board members, analysts believe HP will not be irreparably harmed by the scandal. Investors appear to agree, with HP shares dipping only slightly on Thursday, falling a fraction of a percent to US$36.27, less than a dollar from the yearly high for the stock.
That resilience likely reflects the widespread belief that Hurd has engineered a solid turnaround at HP in the relatively short time since he took over from Fiorina. Hurd has trimmed HP's workforce, made other cost improvements and has the company gaining market share on competitors.
The scandal may have roots that go back a couple years, but the immediate results may be a new board, one that Hurd can put his own personal stamp on, and one that no longer includes members who opposed the Compaq merger, Enderle Group Principal Analyst Rob Enderle said. Fiorina saw through the merger to the end, even though it may have helped hasten her exit.
Still, Enderle continued, the risk of distraction was underscored last week when HP's new product lineup was announced and was overshadowed by the board room scandal disclosures.
"This amounts to a very public embarrassment for HP at a time when the company is performing at an incredibly high level," he added.