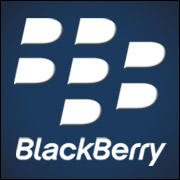 BlackBerry on Tuesday announced plans to acquire Secusmart, a developer of high-security voice and data encryption and anti-eavesdropping technologies.
Mobile devices increasingly are being used for more critical tasks and to store more critical information, noted John Chen, BlackBerry's executive chairman and CEO.
"The acquisition of Secusmart underscores our focus on addressing growing security costs and threats ranging from individual privacy to national security," he said.
Financial terms of the deal were not disclosed.
'Business and Government'
Though once a dominant player in the smartphone market, BlackBerry has seen its position slip as Android and iOS have gained prominence in recent years.
"BlackBerry is changing," telecom industry analyst Jeff Kagan told the E-Commerce Times. "They are now focused on the business customer and government customer marketplace."
In those areas, privacy and security are top concerns, he noted, "so this kind of move makes sense from that perspective."
Among current BlackBerry customers are G7 governments; 16 of the G20 governments; the largest global enterprises in the pharmaceutical, legal and automotive industries; and the five largest oil and gas companies, the company said.
BlackBerry has more security certifications than any other vendor, it claimed, and it offers the only mobility solution to receive "Full Operational Capability" approval to run on U.S. Department of Defense networks.
'They Value Security Above All Else'
BlackBerry and Secusmart are no strangers. In the past, they've partnered to offer Secusmart's innovative technology to customers with exceptional security needs.
Germany's Federal Office for Information Security last year adopted the SecuSUITE for BlackBerry 10 solution to handle the classified communications of the country's highest public officials, for instance.
German Chancellor Angela Merkel reportedly is among the high-profile users of the BlackBerry Z10 equipped with Secusmart's voice and data encryption technology.
"Secusmart and BlackBerry's solution already meets the highest security requirements of the German federal authorities and NATO for restricted communications," said Hans-Christoph Quelle, Secusmart's managing director. "We see significant opportunities to introduce Secusmart's solutions to more of BlackBerry's government and enterprise customers around the world."
Toward that end, BlackBerry likely will intertwine the new capabilities with its current offering for mobility management, said Jason McNicol, a senior analyst for enterprise with ABI Research.
"The most likely market will be BlackBerry loyalists in government and finance," he told the E-Commerce Times.
For those audiences, "security is the most important thing — that's why they're still using BlackBerry, and not Android or iOS. They still value that BlackBerry security above all else," observed McNicol.
"Now here's BlackBerry saying, we have an even more secure solution," he added. "In terms of all the hacking that's going on today, if BlackBerry wanted to stay true to its core message of security, this is a suitable fit."
'Filling Functional Gaps'
The move is "all about remaining competitive against other mobile platforms," Chris Silva, a research director on Gartner's mobile and client computing team, told the E-Commerce Times.
"As enterprises — even those with high security needs — explore mobile platforms like iOS and Android, they are filling functional gaps in those platforms with third-party apps," he explained.
"Secure messaging, communication and the ability to archive both is an area of intense interest in third-party solutions, since native capabilities for these functions do not exist in the aforementioned platforms today," Silva pointed out.
As for BlackBerry, it "has long traded on its strengths in management and security and seems to have made this acquisition to evolve these capabilities," he added, "building functions natively into its platform that are add-ons for its competition."