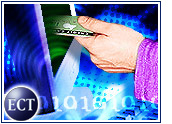 Media conglomerate DirectGroup Bertelsmann announced Tuesday that it is integrating its online bookstore, BOL.com, into its multichannel book club division and closing some of BOL.com's international operations.
According to published reports, Bertelsmann club division chief Klaus Eierhoff predicted that the newly enhanced division would be able to beat e-tail bellwether Amazon.com through a multichannel approach.
"Instead of extending its product range to garden furniture, charcoal ovens, diet pills and cars, BOL.com has focused on the distribution of media products like music and books," Bertelsmann e-commerce group president and chief executive officer Andreas Schmidt said in what was viewed as a thinly veiled shot at Amazon.
"In doing so, [BOL] has chosen a business model different from the general store concept of its competitors — beyond economic success," Schmidt said.
Bertelsmann said that 10 percent of the revenue for its worldwide book club already comes from e-commerce.
Multichannel or Bust
Bertelsmann, the parent company of CDNow and majority owner of Barnesandnoble.com, said that BOL's 16 former international divisions will operate as profit centers inside the company's regional book-club businesses.
In addition, Bertelsmann will be shutting down its BOL operations in Denmark and Norway.
Bertelsmann denied that the changes are a retreat from a struggling online venture, instead saying that the restructuring is an attempt to capitalize on the need to provide multichannel offerings for its customers.
"By integrating its direct-to-customer businesses — and hence its online and offline distribution paths — Bertelsmann is acting earlier than other companies to adjust to a changed customer behavior characterized by the combined use of different paths for obtaining information on, and buying, media products," the company said.
Busy Bertelsmann
Following BOL's launch in 1999, Bertelsmann scrapped plans to take BOL public in early 2000, citing unfavorable market conditions.
Nonetheless, Bertelsmann has become a major and aggressive player in the e-commerce marketplace. The company was an early investor in America Online, and in July, Bertelsmann rescued struggling CDNow, buying the music e-tailer for $117 million.
Napster Niche
In November, Bertelsmann sparked controversy by linking with Internet music file-swapping service Napster. The two are expected to roll out a paid version of Napster's free service this summer, a service offering that will also be linked to CDNow.
During the first week of May, Bertelsmann announced it was buying Zooba.com, an e-mail marketing and e-commerce firm whose e-commerce partners include Amazon and Barnesandnoble.com.