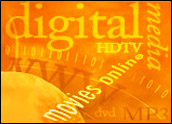 Pushing the boundaries of Internet video, the British Broadcasting Company (BBC), has announced plans to test a program that would make full-length versions of its television shows available for download.
The TV programs, which would be available free of charge, would be protected with digital rights management (DRM) software that enables a user to view or store them only for a full week, after which time their rights to manipulate the digital files would expire.
The effort, which the BBC has dubbed interactive media player, or IMP, will get a three-month test trial starting in September. The broadcasting outlet already offers streaming audio of its radio programs.
'ITunes for Broadcast Industry'
In announcing the effort, BBC Director of New Media and Technology Ashley Highfield said the technology has the potential to become the "iTunes for the broadcast industry," suggesting the BBC has set its sights on licensing the technology to other content owners in the future.
The BBC said it would enroll about 5,000 broadband users into the test effort, which will be used to determine which programs are most desirable for download. The network did not say how it was funding the effort.
"We'll see what programs appeal in this new world and how people search, sort, snack and savor our content in the broadband world," Highfield said.
The program is unique in that it seeks to give away content, in essence enabling the Internet to become simply a different medium through which users can get the same programs available on television. If the scheme proves technologically and economically feasible, it could become a new model for online video, which currently relies heavily — particularly on the U.S. — on paid video clips and in some rare instances, full video downloads.
Free for All
While no major U.S. networks have begun to put full-length shows online for free download, the Web-video market is a flurry of activity. Some firms have begun to target what they believe will be a highly personalized, niche-style marketplace for custom video, preparing distribution channels that use the Internet to deliver content to both computers and TV sets.
The foundation for that type of scenario has been laid in recent years as now more than half of all U.S. Internet users are accessing the Web with broadband, or high-speed connections.
The BBC's Highfield said features such as the BBC's full-program offering are needed to keep the growth of broadband from fading or from having users become frustrated by the lack of services that take advantage of the high-speed access for which they're paying.
Research firm Point Topic recently said that consumer spending on so-called broadband value-added services more than doubled in 2004 and would continue to grow rapidly. Though video downloads still represent only a fraction of that total, they are growing rapidly in some segments, with younger users downloading video clips and movie trailers, often paying a nominal fee to do so.
"The success of music downloads opened the door for an entire new class of content applications over the Internet," Point Topic senior analyst John Bosnell told the E-Commerce Times. In addition to online gaming, video-over-broadband is likely to be one of the fastest growing types of Web services in coming years, he added, as users find that their high-speed connections and faster computers are able to handle even full-length video.
Clips and Snippets
Major Internet content and intermediary players are also positioning themselves to be ready for the arrival of full-on video content on the Web. Google, Yahoo and others have released video search products.
Online video is also seen as the next great advertising frontier, one that many analysts believe will soon eclipse many other forms of online marketing in terms of revenue as marketers look to leverage the power of video to build brand awareness on the Web.
PricewaterhouseCoopers analyst Tom Hyland said fast Internet connections pave the way for an entire new class of online advertising styles and approaches.
"Broadband will continue to evolve the face of interactive advertising as more compelling media ads and video formats are created," Hyland said last week after eMarketer reported that online marketing was growing even faster than originally forecast. "More and more, brand marketers will look to interactive as an integral platform to deliver rich experiences for brand building and enhancement."