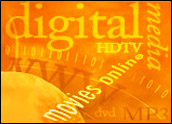 Microsoft has said it has forged a partnership to work with France-based telecom gear maker Alcatel in a bid to advance the adoption of Internet-based television by targeting telecommunications companies eager to ward off competition from cable companies by offering a broader menu of services.
The two companies hope to convince broadband service providers to adopt Internet Protocol Television technology by promoting the lower deployment costs and the potential to cash in on a rapidly converging marketplace that has seen cable companies enter the phone business and phone companies search for ways to provide television service.
Under the deal — financial terms were not disclosed — Alcatel will be Microsoft's preferred network access and systems integration partner. In exchange, Microsoft TV will be the software platform that Alcatel pushes for Internet-television efforts around the world.
Digital Home
The move fits into Microsoft's overarching goal of becoming a key player in the digital home, a vision it has of a hyper-connected entertainment network of streaming video, digital movies, music and photos, all with the PC — or other devices relying on its software — at the center.
"Our alliance means that the entire IP-TV ecosystem [will] benefit — from broadband service providers to chipset, encoder and set-top vendors, to content owners to consumers," Moshe Lichtman, corporate vice president of Microsoft's TV division, said. He said the partnership would "jump start" long discussed development in the Web TV arena.
Analysts say that Microsoft might get a better reception from telecom providers than it has from cable companies. Many of Microsoft's earlier efforts to take a stake in TV, through set-top box software and other initiatives, have had mixed success at best.
However, an IP-based television distribution network, especially one that can be proven to be safe and secure, would fit perfectly with the stated strategy of a host of telecommunications companies, from Verizon to SBC. Those companies want to add TV to their menu of bundled services to stave off competitive thrusts onto their turf from cable giants who are offering calling services such as VoIP.
In that sense, Microsoft's timing might be perfect.
"Telecommunications is going through major changes, and after the mergers of the next few years, all the companies will offer all services — local, long distance, Internet, wireless and entertainment like television," independent telecom analyst Jeff Kagan told the E-Commerce Times.
"All the companies are trying to figure out the best way to get to that same place," he added.
From Desktop to Hollywood
Of course, Microsoft is far from alone in wanting to capitalize on the convergence of desktop technology and living room entertainment. Intel has announced plans to roll out a family of entertainment-focused products, and just about every major PC maker has media-friendly desktop and notebook options.
Most recently, Opera, the maker of the browser software by the same name, announced a partnership with IBM to make voice-enabled programming products that could eliminate the need for hand-held remotes.
However, Yankee Group analyst Laura DiDio said the media center is at the heart of Microsoft's consumer strategy that has included other efforts as well. For instance, Microsoft had hoped its digital rights management technology would become the global standard, which would give it access to the all-important content owners.
"On the consumer side, Microsoft wants to be at the junction of the PC world and the living room," DiDio told the E-Commerce Times. "It's done everything it can to position itself at that convergence point."
That was underscored in Microsoft's fight with the European Union over one of the sanctions it ordered: Unbundling the Media Player software from Windows. "That goes right to the heart of what Microsoft wants to do," she explained.