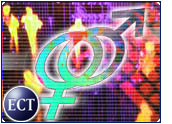 Amazon.com (Nasdaq: AMZN) and Toys 'R' Us (NYSE: TOY) will launch the next phase of their online alliance as early as this week, when Babiesrus.com becomes part of the Amazon site.
Toys 'R' Us spokesman Louis Lipschitz told the E-Commerce Times the change will definitely take place by the end of May.
"This is something we've planned to do all along," Lipschitz said. "We had other priorities to address at first but it's finally coming to fruition. We're just about ready to go."
Amazon and Toys 'R' Us first linked up in August with one of the first — and to date one of the most successful — alliances between a brick-and-mortar retailer and pure-play e-tailer. At the time, Babiesrus was said to be included in the 10-year agreement.
However, Lipschitz said that integrating Babiesrus into Amazon was not as high a priority as the main Toysrus.com site, which had suffered embarrassing problems with order fulfillment during the 1999 holiday shopping season.
The two companies quickly developed the co-branded site and launched it well before the year 2000 holiday shopping season started.
First Things First
"We moved very quickly to address that site, which was our highest priority," said Lipschitz. "Once we got through the holidays, we had time to go back to work on other aspects of the partnership."
The alliance, which handed over fulfillment and order-taking to Amazon, quickly became the dominant online toy seller, helping to force onetime strong contender eToys into bankruptcy and then out of business earlier this year.
Registry Featured
The most popular feature on Babiesrus, the baby registry, will be expanded with the integration of the site into Amazon. The registry will then enable expecting parents to register for items anywhere on Amazon.
"The alliance all along has been aimed at offering access to the entire Amazon catalog," Lipschitz said.
Competition Fierce
The revamped Babiesrus site will face stiff competition on several fronts, including RightStart.com, BabyEStore.com and BabyStyle.com.
In March, eToys sold its BabyCenter.com site to consumer products maker Johnson & Johnson for US$10 million, as part of a last-ditch effort to raise cash for its bankruptcy proceedings.
eToys had bought BabyCenter, which is now focused heavily on parenting content, for $150 million worth of stock in mid-1999.
Amazon stock was up 57 cents in early trading Tuesday, to $16.95. The stock has more than doubled since hitting a 52-week low of $8.10 on April 4th.