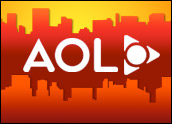 Struggling Internet portal America Online has tapped Google executive Tim Armstrong as its new chairman and chief executive officer, the company announced Friday.
AOL, a division of Time Warner, also announced the departures of current AOL chairman and CEO Randy Falco and President and COO Ron Grant, both of whom were appointed just two years ago.
Both men will leave the company after a brief transition period.
Armstrong, a senior vice president at search engine giant Google, brings a wealth of search and online advertising knowledge to the position.
"Tim is the right executive to move AOL into the next phase of its evolution," said Time Warner Chairman and CEO Jeff Bewkes. "At Google, Armstrong helped build one of the most successful media teams in the history of the Internet — helping to make Google the most popular online search advertising platform in the world for direct and brand marketers."
However, Armstrong comes into a situation that's vastly different from the one he leaves behind at Google. AOL has for years struggled to make the transition from its dial-up business to broadband. At the same time, AOL has seen its core display advertising business shrink.
Time Warner's stock was down 1.8 percent to US$8.17 per share in mid-day trading on Friday.
'A Good Fit'
Though AOL's problems are large, it's been demonstrated that putting the right person in charge can lead to a company-wide revival, said Roger Kay, president of Endpoint Technology Associates.
"[Armstrong] looks like a good fit because he's a big-league player with operational experience with the winning company in the sector," Kay told the E-Commerce Times. "He could have a lot of effect, but we don't know yet."
Armstrong faces the daunting task of migrating AOL to a more relevant advertising model while at the same time managing its declining legacy businesses, he said.
It's also possible that Armstrong will seek out partnerships with other large Internet players such as Yahoo or Microsoft.
"Back when Microsoft almost bought Yahoo, there was some discussion about whether AOL might be a good fit with Yahoo," Kay noted.
Armstrong = Instant Cachet
Armstrong also brings instant name recognition to AOL.
"Just the fact that a well-known exec is taking this job gives the property a certain boost right there," said Colin Gillis, director of research for TheStreet.com "He was highly successful as one of the early members of Google, and he's going to have his hands full of challenges at AOL. If he can turn it around, he'll definitely show his chops. He'll show his success at Google wasn't just a fluke."
Armstrong will have to find a way to tap into AOL's vast store of customer information so it can deliver more relevant and targeted advertising to customers, Gillis told the E-Commerce Times.
"The problem is that no one likes the notion that [more relevant and targeted advertising] comes at the expense of their privacy," he said.
Armstrong comes from a culture at Google where customer information is intimately mixed with advertising.
"Gmail reads our email to serve up better, more targeted ads," Gillis noted. "Google owns the email. It's in the user agreement."
AOL Needs Talent Infusion
Another issue Armstrong will face is whether he can attract the right people to aid him in his turnaround efforts. That could be hard given AOL's position as a division of Time Warner.
"He has to operate within the confines of the Time Warner structure," Gillis observed. "He can't just dole out monster options packages to attract great talent. It's a little different than when you're coming in as chairman and CEO of a standalone entity."